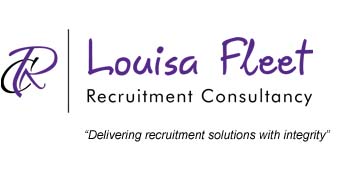 How do I get a job in Recruitment?
So you want to work in Recruitment? Not sure where to start? Do you think you have what it takes?
Read on to find out more about the world of working as a Recruiter!

What does a Recruiter do?
Maybe you think that a Recruiter helps people find jobs, but there's more to it than that. We find clients and help them find the right people for their roles who perform well and stay long term.
We speak to customers to find out their requirements, we advertise roles, search for candidates, speak to candidates, match suitable candidates to vacancies that our clients give us. Our ultimate aim is for a successful match for client and candidate!
What skills do I need to be a Recruiter?
Questioning skills and all round communication skills:
A great telephone manner, excellent written and spoken communication and the ability to question a candidate to get the information needed but so that the candidate feels it was a two way conversation.
Time management:
There are always deadlines to meet in this job and things are always changing – you need to be good at adapting to changes and meeting deadlines. It's no good getting an amazing candidate over to the client 5 days late for the interview!
Selling and negotiation:
These are needed for dealing with clients and candidates – selling your services, selling jobs to candidates, negotiating fees, negotiating salaries and offers at the final stage.
Customer service:
Looking after your clients and candidates – making sure they get the very best of your service. They will recommend you to other people they know if they get a good experience from you!
Working under pressure:
Are you cool, calm and collected under pressure or are you easily flappable? There can be lots of things to juggle in a short space of time in recruitment, and you need to be able to handle this AND remain calm!
Target driven:
Recruitment is a sales role and there will be targets and KPIs to meet – your job is to know what they are and aim for them.
Organisation:
Essential!
How many times has a recruiter promised to call you and you didn't hear from them? A
good, successful recruiter
will always call when they say they will (see our
candidate promise
) - but in order to make this happen they need to be super organised!
Relationship building:
If there's no rapport then you're unlikely to be their recruiter of choice – candidate or client. Take an interest and remember what they've told you. Stand out from the rest of the recruiters that they speak to.
Attention to detail:
Important when you're trying to spot the great candidates in the piles of CVs you get every day.
Confidence, determination, resilience:
It's not always easy being a recruiter, but if you are determined to keep going no matter what then you'll find it much easier.
Great work ethic:
This isn't an office based 9-5. Recruiters work hard, often out of normal working hours, to get successful outcomes for their clients and candidates.
Where do I start?
Apply for jobs that you are interested in.
You could start as a Resourcer or Recruitment Administrator, or some companies offer Trainee Recruitment Consultant roles.
Maybe there is a sector you've got experience in – you could try starting for a recruiter that specialises in that sector.
So if you've worked in sales, try working for a sales recruiter or if you've worked in education, try working for an education recruiter – your knowledge of the industry will help you get started.
What next?
Being in recruitment can be a rewarding and successful career opportunity where every day is different, you get to speak to different people every day and get satisfaction from finding someone the next step in the career!
We'd recommend you take a look at some of these great resources to find out some more about the world of recruitment:
Recruitment and Employment Confederation (REC)
Recruiting Times
Recruitment Grapevine
If you think you've got what it takes to be a great Recruiter, why not get in touch with us:
sales@louisafleet.co.uk
| 01189 680830
LinkedIn | Facebook | Twitter | YouTube