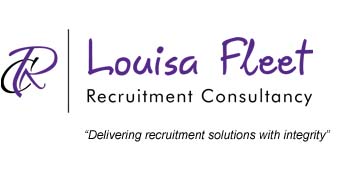 The Best Day in Recruitment
What's it like to work in recruitment? Well today we are going to share with you what a dream day in the life of a recruiter looks like – don't get too comfy though – coming soon is the worst day in the life of a recruiter so look out for that too!
So, what does a good day in the world of recruitment look like to us?
All your interviews confirm
You've got 4 different clients interviewing today in different areas of the country, that's a total of 11 interviews taking place today. All great recruiters keep in touch with their candidates regularly and you're delighted that all 11 of these confirm this morning that they are going to the interview and area fully prepped!
The law of averages says that 1 in 5 cancels, so when they all confirm, it really is something to celebrate!
You have high hopes for these candidates – the clients will have some tough decisions to make later on!
The perfect candidates have applied for your role AND they're available
That attention grabbing advert you put on the job boards? Well the perfect candidate has applied for the role AND they are available for the interview date! This puts you in a great mood – there's always a buzz when you speak to a perfect candidate and they're as excited as you about going forwards for the role.
The offer comes through for your candidate
Those interviews all went off without a hitch and what's more, 4 of the candidates got offers!
In fact one of the clients liked two of your candidates so much that he made offers to both of them!
Another one was the perfect candidate for the role but really needed more money than the client wanted to offer. But you managed to get the higher salary confirmed as they liked him so much!
The other candidate who got an offer had been the underdog all the way along but you believed in them and the client thought they were brilliant and ended up offering to them over a more experienced candidate!
This is the ultimate reward for all the hard work you put into these interviews – bringing on the client, building a relationship with them, interviewing candidates, getting to know them and making sure they were a good match for your client. Right through to helping the candidates with their CV presentation, arranging interviews and prepping candidates for their interviews as well as advice on presentations and salary negotiations in the final stages.
Your hard work has paid off! Happy clients, happy candidates, happy recruiter!!

5 star reviews
Whoop! Three 5-star reviews come in – one from a candidate you placed last week, one out of the blue from someone you helped last year and another is from a happy client singing your praises and recommending you above the rest of the recruiters out there!
It's little things like this that gives us job satisfaction.
New client calls
You get not one but two calls out of the blue from potential new clients who say you've been recommended to them and they want to work with you exclusively to recruit for their new sales roles.
Brilliant! Better get to work then!
It's things like this that give us a buzz and make us love our jobs. Of course, not every day is like this but even if just one of these things happen in a day, then we're happy!
We want to paint a realistic picture for you though, so look out soon for The Worst Day in the Life of a Recruiter!
If you think you've got what it takes to be a great Recruiter, why not get in touch with us:
sales@louisafleet.co.uk
| 01189 680830
LinkedIn | Facebook | Twitter | YouTube