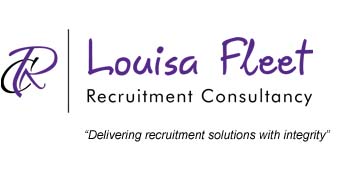 How to Fight the Counter Offer!
Previously, I've spoken about the danger of counter offers but what do you do if you're on the receiving end of offering someone a job and they have come back and say that someone has made them a counter offer. In this kind of situation, there are 3 things you can do.
The Recruiter
1-Firstly, speak to your recruiter. An expert recruiter will know this person much better than you do, and they will be able to investigate and find out where this potential employee's head is currently at. They should then be able to come back and advise you accordingly on what the likelihood is of you being able to persuade this person to accept your offer and the best steps for you to take in order to do that.
The other thing your recruiter could do is restart the process and begin thinking about other candidates immediately. The could even go back to other candidates that have already been through your process and were very close to getting the job – it may well be worth talking to them and seeing what they are doing and if they are still looking and perhaps set up another meeting with the potential candidate for you to reconsider.
The Individual
2-Secondly, you could speak directly with the individual themselves. If you're not really using a recruiter or you'd rather speak to the individual directly, simply ask them "How can I help you to make your decision?" Ask them if they have made up their minds yet, if they need some help or perhaps they'd like to meet you for a coffee just, so you can understand what's happened. It's the least that they owe you, so most people will do this.
Put yourself in their shoes and empathise with them that it's a difficult decision to make. If you have been in a similar situation within your own life, then it might be an idea to share those experiences with them. Show kindness and support for them in their situation and there may be an opportunity for you to resell the job back to them using all the things that they told you about in their interview that they really liked about your career opportunity. If you can remind them of all these things, it might help them get the facts straight in their own minds about what it is they really want going forward.
The worst-case scenario is that they are going to stay where they are – the majority of cases like this do result in the employee staying where they are as they will often give their current employer that second chance. However, if you make it a good experience for the candidate then they may feel so guilty about letting you down they may well even refer a few people they know who can do the job and that they have access to and you can speak to immediately – if not do ask them to refer you if it does end up in this scenario.
Give a Short Timescale
3-Finally, be sure to give them a short timescale for a decision – this shouldn't be allowed to be dragged out by them as it's going to bring everything to a grinding halt. Perhaps a suggested timescale would be within 24 hours of that coffee or 72 hours from that initial call letting you know about the counter offer. You both need to know where you stand.
So, to summarise-Have a back-up plan. Small timescale for a final decision. Be smart for the best outcome from this for you and your company and lastly… leave that door open. 8 out of 10 candidates who are in this situation are back on the job market within 6 months so don't burn any bridges as you may find they'll be back knocking on your door very quickly.
You can get in touch with us for lots more recruitment help and advice below:
info@louisafleet.co.uk
| 01189 680831
Twitter
|
Facebook
|
LinkedIn