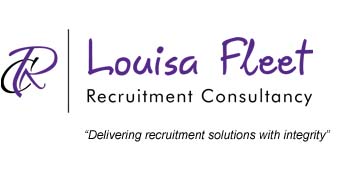 3 Things To Avoid When Presenting A 90 Day Business Plan
Fantastic news, you have reached the final stage of the interview process. Well done!
Then, you get the call…. "What we would like you to do is prepare a presentation on your first 90 days in the business."
Panic sets in.
Despite being a skilled presenter and an accomplished sales person, the thought of presenting to a new employer on your own strategy can be daunting. In my career I have seen some fantastic salespeople deliver substandard presentations and many fall into the same traps.
This post will ensure you know exactly what NOT to do when preparing an amazing presentation.

1. Don't state the obvious
90 day presentations should be a comprehensive piece about how you are going to build and increase sales in your given territory.
It shouldn't be about telling the employer what they already know.
Filling up the first few slides with how you plan to learn the product, go through an induction and integrate with the team is obvious stuff.
It is also dull.
A 90 day presentation should wow your future boss, so take it as granted that you will get an induction and learn the product or solution. But start your presentation with some action and talk about your first 90 days of selling!
Trust me – you will stand out instantly.
Do include
• Facts and figures
• What is your target for the first 90 days (if you don't know, ask your recruiter.)
• Work out how many deals that is, based on the average order value.
• Look at your activity levels and efficiencies.
• Know your numbers…..
For example, if you have a target of 20k, with an average order value of 5k. That is four deals.
If you secure a deal from 1 in 2 appointments and it takes 20 calls to book one appointment; then to hit target you need to make a minimum of 40 calls a week. Resulting in booking 2 meetings to merely hit target.
The devil is in the detail.
• How will you identify 40 businesses to call each week?
• Where will you source your leads?
• How will you increase account value?
A business plan should be a detailed plan, you should map out market sectors to target, have a large prospecting list and an understanding of the numbers needed to hit target.
A 30, 60, 90 day plan is exactly that. Show what you expect to achieve at the 30 day break, then 60 days and finally how you intend on over achieving expectations by 90 days.
2. Don't write it all down.
Well, not on the actual presentation anyway.
Your slides should be brief and an introduction to what you are going to say. A mini blurb as it were. If your slides are dripping with words, then you have merely written an essay rather than a presentation.
If you have limited words on the screen, the focus will be on your actual verbal presentation, you get an opportunity to demonstrate how you sell with a presentation – don't mess it up.
Mix it up…
Use charts, graphs and images to support your point and keep the audience engaged.
Animation and graphics can be great, just don't have too many things whizzing around the page as it is likely to distract both yourself and the employer.
3. Don't just talk about how good you are.
Prove it!
Take along examples, brag files have been a powerful tool for as long as I have been recruiting.
Evidencing your ability never fails to impress.
Examples can include:
• Your prospect list (If you have had a successful method before – show it off.)
• Your diary for meetings in last six months.
• Commission slips.
• Recommendations.
Make it relevant, if you are explaining how you will prospect, reference it with a handout of your prospecting spreadsheet.
If you are talking about diary management of a territory, show your existing diary.
If you are talking about hitting and exceeding target, show league tables and commission slips to highlight how you have achieved previously.
I once had a candidate take in a file with all their compliment slips before, the client loved it!
Be different, stand out from the crowd.
Finally,
What you must do….
• Use Power Point – gone are the days of handwritten presentations.
• Have a back-up of hard copies just in case technology fails and to give out at the end ( not ever the beginning)
• Have a plan, your presentation, like all good stories, must have a beginning, middle and end.
• Show your ambition, I would rather hire someone who is trying to over exceed and reach for the stars than someone who is simply aiming to hit target.
• Research. Preparation is key and always shows through in a presentation.
• Practise before hand, ask a friend – are you engaging or dull? Are you selling or simply talking? Get feedback and work on it until it is perfect.
• Time it! If you are given a brief to present in 15 minutes -keep to it!
A presentation is an opportunity to show your skill and your work ethic, make sure you spend time and lots of effort on this chance to get the job you want!
Good luck.
For advice and direction on getting your next sales job, please get in touch.
You can also 'like' our
Facebook
page and follow us on
Twitter
and
Linked In