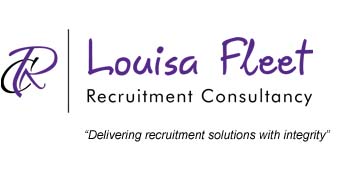 Interview Experience - Why would someone want to work for your company? Part Four
You could be offering the best
salary
and have the best
reputation
ever, but if a candidate has a bad interview experience then they won't want to work for you.
And they are likely to tell lots of other people too. These could be other potential candidates.
So it's really important that you think about how you will be perceived as an employer whether you continue with this candidate or not, because word gets around when someone has a bad interview experience. And it affects your reputation as an employer.
So consider these 5 things to give your candidates a positive interview experience:
1.
Interviews should be two-way

Make sure interviews are a two-way thing – it shouldn't be all about what the candidate can bring to you. You need to spend time building a rapport with the candidate, finding out what is important to them and actually giving them reasons why they would want to work for you.
2.
Make it professional

Give a good impression of yourself as a manager, and remember you are representing your company as a whole as well.
3.
Keep it on time

Be on time. And if you said it would last an hour, make sure it doesn't run into 2 hours!
4.
Give a great experience from start to finish

Make sure everyone else knows that you have an interviewee coming in so that they can help to make it a great experience from when they walk into reception until they leave the interview. Others can pass on the buzz and the good vibes of working at your company.
5.
Prompt feedback

Candidates don't want to have to keep chasing for feedback. If you like them, tell them. If it's a no, make sure you let them know promptly and give them reasons why you won't be hiring them.

As much as you need to like the person that you are hiring (and of course they need to have the right skills for you), interviews are very much a two-way thing in today's marketplace, and it's important to remember that.

So you need to have the professional likeability factor just as much as the candidate does.

Take a look at your interview process and make sure it is a positive one.

See my

video blog on this here

And look out for our next blog on what the future looks like for someone joining your company.

For more advice or help with your hiring needs:

info@louisafleet.co.uk

| 01189 680831 |

www.louisafleet.co.uk LinkedIn

|

YouTube

|

Facebook

|

Twitter