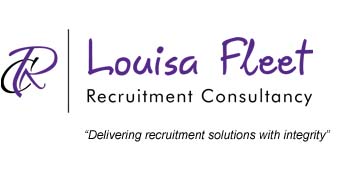 Salary & Benefits - Why would someone want to work for your company - Part Two
Salaries have risen incredibly in the last 3 years and this applies to both basic salaries and commission. We hear from candidates all the time "it's not about the basic, it's all about the commission". Sales people are driven by earning potential – it's all about what they CAN earn.
But when you are competing against other employers with uncapped earnings too, you do still need to compete on a basic salary level with additional benefits.
In my experience and from feedback I have received from job seeking candidates every single day, the following things will make you stand out as an employer of choice when it comes to salary and benefits:
Car Allowance option
A car allowance as a choice instead of or as well as a company car option could well double the amount of candidates you will talk to.
Some candidates can't consider a company car as they are already on a car allowance scheme and tied into a finance contract.
Increase your talent pool by offering a car allowance option.
Holiday Allowance
If you can offer 25 days holiday (plus bank holidays), you will be more appealing than the 20 days average.
Trust me, this can make a huge amount of different to a candidate looking for a new job.
Monthly Commission
Sales people love commission and monthly commission is far more appealing than quarterly or annual. And if you allow rollovers for the quarter, even better!
Healthcare and Contributory Pension
Healthcare and contributory pensions are not always offered so much these days, so if you include these, make sure you shout about it.
Uncapped Earnings
This is the ideal for all sales people.
Think about it. Why would you continue to sell if the commission stops?
Guaranteed Commission
If you are expecting someone to walk away from their sales and commission pipeline with their existing employer, a short term guaranteed commission for the first few months is the way to attract that candidate to you.
Other Great Perks
Childcare vouchers, fuel cards and company credit cards are also seen as great perks.
If you offer them, don't hide it! Let the candidates know – not everyone provides these.
See my
video blog on this here
For more advice or help with your hiring needs:
info@louisafleet.co.uk
| 01189 680831 |
www.louisafleet.co.uk
LinkedIn
|
YouTube
|
Facebook
|
Twitter