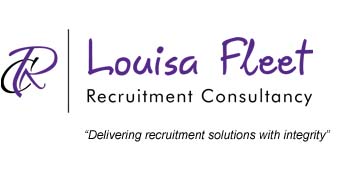 Record Growth in UK Permanent Placements
Record Growth in UK Permanent Placements
The latest KPMG and REC, UK Report on Jobs survey pointed to improved market confidence amid a further re-opening of the UK economy contributing to the sharpest rise in nearly 23 and a half years of data collection in May.
Key findings
Permanent placements and temp billings rise sharply amid improved market confidence
Vacancies expand at quickest pace since August 2018
Renewed increases in both starting salaries and temp pay
Permanent Vacancies (extract from KPMG and REC UK Report on Jobs)
Demand for permanent workers rose across all ten monitored job categories during May. The steepest increases in vacancies were seen in IT & Computing and Hotel & Catering. Retail meanwhile saw the softest expansion in demand.
Top 10 monitored job categories:
IT & Computing
Hotel & Catering
Engineering
Accounting/Financial
Blue Collar
Executive/Professional
Construction
Secretarial/Clerical
Nursing/Medical/Care
Retail
Recruitment Insights
We witnessed a sharp rise in permanent placements during May 2021, which could be attributed to increased confidence in the markets with further easing of lockdown restrictions as businesses gear up for the post-COVID era.
Notably, the delay of the reopening until mid-July has seen companies that have been most severely affected by COVID (such as providers to the hospitality and leisure sectors), continue to err on the side of caution re-building their sales teams whilst they negotiate the changes still to come.
On the flip side of the increase in vacancies, we also noticed a decline in candidate availability with many opting to 'stay where they are and see what happens next'. It has certainly become a candidate-led market for most sectors and roles which is presenting unprecedented challenges for recruiting top talent.
Businesses are having to showcase more than just a great package to tempt candidates away from "the devil they know far better" and join them. Company culture is proving to be a huge deciding factor and the way in which organisations have treated their staff throughout the pandemic is being researched. Statistics show that the shrinking talent pool has impacted starting salaries in a bid to compete for the best candidates. Hiring managers are asking now questioning their own salaries having seen the inflated salaries that candidates are commanding in their interviews.
The KMPG and REC Job report cites that lower worker availability was frequently linked to lingering pandemic uncertainty and a subsequent reluctance to seek out new roles, fewer EU candidates and furloughed staff.
Leadership Roles
This perhaps is not the same story at the leadership level where we have seen more candidates available than new mandates for new hires, with an increasing number of C suite level unemployed candidates struggling to find suitable roles, particularly noticeable in people in the 50+ age group. Unfortunately, this evidence suggests age discrimination still exists.
There is a growing trend in the number of large organisations choosing to hire directly in the first instance in order to cut recruitment fees and bring in people from their own networks. The feedback we are receiving is that this is putting incredible pressure on existing resources, resulting in detrimental effects on sales performance as Sales Leaders are spending less time engaging with their existing teams.
Your Next Hire
At Louisa Fleet Recruitment Consultancy , we understand what it takes to perform in a thriving business. We are experts at identifying where the skills gap is in your sales funnel and finding the right people with the right experience, personality, and track record to do the job and do it well.
If you'd like to schedule a call with Louisa to discuss the above or further insights relating specifically to your sector, please do contact us today!
Our Recent Assignments Include:   Head of Sales, Sales Director, Chief Financial Officer, Regional Sales Manager, Commercial Director, General Manager, Business Development Manager, Marketing Manager, Sales Manager, National Account Manager, Inside Sales Manager, Key Account Manager, National Account Manager, National Account Director, Senior Business Development, Operations Director  
sales@louisafleet.co.uk
Tel: 01189 680 831