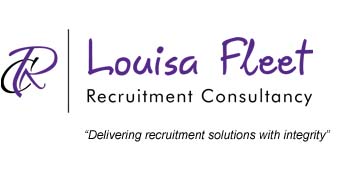 Open for Business
Like everyone I've been doing a lot of thinking so I thought I'd share some of my learning and experiences that have helped me make it through the last few weeks.

One day at a time
I'm just taking each day as it comes to stop myself feeling overwhelmed! I've been leaving space in my diary for the unexpected, events are changing daily and I need to have the capacity to react when necessary. I'm prioritising activities I can control and accept those that I can't. This is really helping to lift my energy and mood and give me some sense of accomplishment on a daily basis.
We need to see people, face to face
The importance of face to face communication with my team even though we are remote is really showing. I've been scheduling regular video meetings to update and keep track of goals and individual personal situations. We are all fighting our own battles and it is helpful to share so we can support and advise each other as a team. These video meetings might even be a habit I keep up when social distancing is lifted!

Thinking of a victorious outcome
Overall, I'm visualising coming out of the other side of this – with continual reminders to myself that it is temporary. I'm convinced this experience will show us how resilient we are as a team and how much stronger our business will be as a result. We are celebrating each milestone and victory, however small. I think if we create positive energies this encourages us to keep persisting and moving forward with confidence that good things can still happen.
I think the virus is an opportunity for the world to refocus on what matters. We are so busy we forget to appreciate what really gives our lives meaning. The people in our lives – family, colleagues, friends, neighbours and loved ones cannot be replaced.

Helping others makes you feel great
I'm trying to make time to offer to help others in this crisis – asking where I can personally help a client which has been welcomed so far. I've set up a free CV Clinic to help Reading based hospitality staff promote their transferable skills into different sectors. These people need all the help they can get right now. You can get in touch via cvclinic@louisafleet.co.uk
Making a positive contribution and assisting others in the business community helps me feel like I've accomplished something.
Compassion is so important at this time – that may mean offering to help that man screaming in the toilet roll aisle rather than shouting at him. Like I said earlier, we are all fighting our own battles.

You can't beat a bit of fresh air and gratitude
It's easy to neglect yourself in these situations but there is no sick pay when you run your own business and no basic salary to fall back on if the business grinds to a halt so I've been really paying attention to healthy eating, exercise, and sleep.
Getting out in the fresh air is really important for me and thankfully our wonderful office dog Billy makes sure I take him out twice a day!
I highly recommend a daily gratitude journal. It's a bit like counting your blessings morning and evening and it really lifts my spirits. I reflect on things that I am grateful for; things that make me smile; people who I am thankful for, something that made me laugh. There is always good in every day and it's great to reflect and record this.

Open for business
Seeing our clients push on with hiring as usual where possible gives us hope for some business continuity and we are doing the same. It's not surprising that companies involved in on-line supply and the domestic and health services sector are reporting a hike in recruitment requirements. They've got increasing demands that they can't cope with. Our clients are looking to the future and are conscious of needing to maintain capacity for when the crisis is over. They are planning their recruitment carefully and nearby start dates are still going ahead. We are all adapting to the government advice and behaving responsibly around social distancing. Telephone and video interviews are the perfect solution for hiring managers who are adapting their processes so they can still move quickly to secure their ideal candidates. (
I wrote a blog post about video interviews here
)
So, in summary, we are standing strong, open for business and ready to serve!
If you are recruiting or looking for a job please do get in touch sales@louisafleet.co.uk