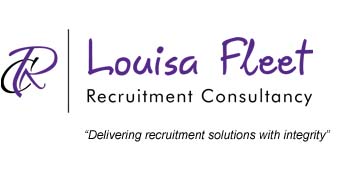 5 Reasons to be Socially Responsible
The idea of Corporate Social Responsibility (CSR) is not new – the idea that companies should give back to their communities started in the Victorian era with companies like Cadbury keen to demonstrate their social worth as well as their ability to make profits. But why should you take on this responsibility?
Here are 5 good reasons …

Gain credibility as an employer
The ideas slowly gained credibility through the 1990s until they gained renewed prominence with examples of corporate scandals such as ENRON, the financial crash and growing awareness of impending ecological crisis bringing the behaviour of companies into the limelight. So don't be shy about doing the right thing – it's an important way of demonstrating you care about the long term consequences of what you do and are invested in the community you are a part of.

Showcase your values
An article in the Harvard Business Review describes CSR as a way to 'align a company's social and environmental activities with its business purpose and values'. We think this is a great way of looking at it. How you approach CSR has to fit your company – each business will face different challenges depending on the industry you are in, the size of your company and the kind of product or service you provide. Values are important to prospective employees who demonstrate integrity and commitment – they want to be part of a venture that behaves ethically.

Increase your profits
There are also different approaches you can take to your CSR – companies we work with tend to combine different elements that work best for their company and community. Sustainable and ecological initiatives should be high up on your list – we get many candidates who tell us they only want to work for companies that take their environmental responsibilities seriously. You may also find that initiatives to reduce your use of resources, cut waste, etc. will also have a beneficial effect on your profits – which is never a bad thing! Not only that, a profitable business is attractive to new hires as it helps them feel secure about their future – if you change companies you don't want to join a sinking ship!

It's a USP your sales force can promote
Philanthropy can be a way to do more than giving money or raising cash through sponsorships – doing a clean-up in a local park can be a great team-building exercise for your staff and also help their wellbeing. Ask your team for any ideas they would like to put forward. This can make for great PR if you spread the word on your social media! It can also make a nice conversational topic for sales reps targeting that business community.
As a side benefit, it has been proved that companies working hard at their CSR often find that productivity increases alongside their reputation. This can then translate into increased customer loyalty and trust – this is great news for sales teams! Sales people love to have something unique to say about the company they are selling, it really helps them with their pitch – and helps them believe in what they are selling.

Reduce your annual quit rate and attract great candidates
Research has also discovered that the best companies for CSR also managed to reduce their annual quit rate by 3% - which amounted to a 25-30% reduction compared to companies without active CSR measures. That's a great benefit to the bottom line! Not only that but having a reputation for great CSR helps to attract more applicants – we've seen this ourselves.
Get in touch with one of the team today:
Email: sales@louisafleet.co.uk