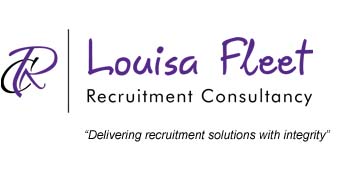 Why LinkedIn is the place to raise your employer profile and increase your application rates
In the B2B world, I think LinkedIn is the best platform to raise your employer profile with potential new hires, especially sales executives, as they use it all the time. LinkedIn gives you the chance to attract passive candidates by warming them up to your company as a great place to work so they are more likely to press "apply" if they see a role advertised with you. My team and I speak to hundreds of candidates every week and it's a battle to convince them to consider roles for companies that don't prioritise their employer brand in this way especially if you aren't a well-known organisation.
Here are 3 steps you can take to get the ball rolling:

1. Make a plan.
LinkedIn will not grow organically. You need a plan! Allocate a staff member responsible for co-ordinating and implementing your social media goals going forward. This could be a great opportunity for an employee who is keen to develop new skills and who is interested in developing their creativity. They will need to schedule posts and articles and calendar events of what's happening in your business and in your business community.

2. Create great content.
Think about your 'voice'
Ok now it is time for the nitty-gritty – start making your content. This is where it is important to show your corporate culture. Be clear about the 'voice' that is going to be used in your posts. If you are interested in attracting great sales people make sure you are authentic and engaging. A more informal, conversational voice tends to work well – people like to feel like they would be welcome in your company and that they can achieve their goals while enjoying their time at work. So long as you take care to never cross the line from 'informal' to 'inappropriate' you should be fine!
Tell a story
Linked in is a great place to tell a story, so why not talk about how your company started. You might want to post some images of your first premises or staff members on the anniversary of your company's foundation and write about how you have developed in the interim. Whether that time has been 2 or 200 years there is a story to be told!
Talk about staff achievements
Sales people love public praise and recognition, this is why they are in sales! So, stroke their egos and shout about their greatness! Good sales people want to work for companies that do this, so don't be shy and don't just wait until the annual awards - you can highlight a great week of outstanding sales results or a major customer win. Candidates will be really interested to see that you are proud of the people who work at your company. In my opinion, all new hires should be welcomed with a post – it shows you value them as part of your sales team.
Get your sales team involved.
Staff involvement will be really important so ask them to help you to get across the 'vibe' of your company. Be open to suggestions and have a process where they can put forward their ideas – it might simply be a rolling deadline, for example, all ideas and pictures to be sent to Jenny by 5pm Monday. Encourage your sales people to like, share and comment on posts to increase the reach of your content.
Staff spotlights.
Staff spotlights and interviews make great content. A day in the life of a field sales representative or the office staff that support them can be fascinating and give a real insight into what it's like to work for your company.

Boast about your corporate social responsibility.
We are finding that when faced with the option of several interviews, our candidates are increasingly choosing companies that share their personal values around the environment and social responsibility. Not only does this matter to them, they know that it matters to their clients and that it will give them a competitive edge when pitching. So, if you are a leader at recycling in your industry or you have fantastic community links in your area be sure to post about it regularly so your potential candidates can see.

3. Maximise your views.
Use images
Posts with images get twice as many comments in LinkedIn so document key events with photos and images that you can share. Pictures from conferences staff have attended, images of people doing their jobs, being successful and having fun or even phone pictures from the team meeting.
Images don't always have to be professional, amateurish shots can sometimes appear more authentic and candid than posed, but make sure they are not blurry and that they are well-lit.
You can expect high engagement on pictures of recent training courses and high achiever awards. These always go down well as they involve many staff. New product launches show your innovation and add to this picture of you with your customers at the latest exhibition and you will never be short of content.

Don't forget video
Video is an important tool – they get 3 times the engagement of text posts and people are 20 times more likely to share a video on LinkedIn. It's great to pull back the curtain and give people a behind the scenes look at your company via a tour of your facilities, or staff visiting customer sites for example. Very short interviews with staff can work really well and can help highlight your team diversity. Again, you don't have to hire a professional video crew – phone footage or domestic video can be great these days but you need to make sure you capture the sound well enough to be heard. Don't be afraid to redo things several times to get it right and try to include closed captions on your video to ensure it is accessible and can be understood when people view it without sound.
Here is a great example video from Johnsons Stalbridge Linen Services
Johnsons Stalbridge Linen Services
Use your own profile
As well as having a company presence many of our clients at CEO or Sales Director level share company content and also post directly using their personal LinkedIn profiles – this helps increase the reach of the content and shows that you are human and in touch with your people. When using your personal profile, it is important to make sure you get your profile up to an 'All-Star' status to get up to 40 times more contacts.
If you want to find out how to do this here is a useful guide:
https://blog.linkedin.com/2017/april/25/tuesday-tips-how-to-be-an-all-star-with-your-linkedin-profile
So, don't be backward about coming forward on LinkedIn! Get posting about what an awesome company you are and see how it impacts your job application numbers.
Email: sales@louisafleet.co.uk