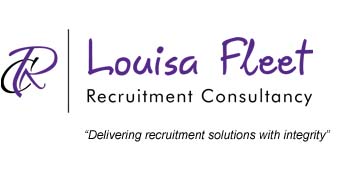 4 Promises I am making this year
Every January I like to review my previous year and identify what has gone well and what could have been better. I review how my team and business have developed so I can plan for bigger and better things moving forward. Like most company owners and sales managers, I'm always striving for improvement.
So what happens when your sales team doesn't achieve all you want? I personally like to think about why and take some responsibility for how I could have made a difference.
In my opinion, a good manager will not only critique the individuals that work for them but they'll take a good look at themselves in the mirror too and as the saying goes- you are only as good as the worst person in your team.
If you are in this position how about asking yourself these questions:
Were you the best version of yourself you could have been?
Did you lead motivate and inspire the people that work for you so they could be the very best they could be?
Were you as organised as you could be in attending to the things you needed to do
Be honest with your analysis – you can't change what you don't acknowledge so just face the truth and learn from it.
This leads us neatly on to the first of four promises
1. I will push myself outside my comfort zone
As sales managers we are really focussed on the day to day management of our teams and our own development needs can often get forgotten. The chances are you got to where you are today because you strived for more.
Take some time to think about your personal goals and ambitions. Are you stretching yourself or are you just coasting?
What goals have you got that will take you out of your comfort zone?
If you can't think of any be warned- complacency will ultimately end in failure. Lifelong learning should be our default setting – the world is changing constantly and we need to refresh our skills to keep up.
Dare to dream – think of some personal goals and challenges. So you are ready to do a marathon – why not really go for it and run it on the Great Wall of China or through a safari park in Kenya! Goal orientated people are motivated people; it's what you would ask of your sales team, so lead by example and be an inspiration to others. Ask them to get involved with you to take part in some challenging activities outside of work – things like mud runs, obstacle courses and escape rooms - these are great for team bonding.
2. I will offer useful information to help
On our business and the competition!
How good are you are keeping abreast of developments in your area of business, for example? Do you read the trade press as often as you should? Do you actively seek out trends in the industry to keep ahead of the competition? Whilst your salespeople are busy knocking doors and generating pipeline give them a helping hand by researching and sharing information that will give them a competitive advantage Make this a regular habit in your weekly schedule.
Communicate sales information that will be useful to your team. Which sectors are proving more profitable at the moment? What deals have been won in other locations that you could pitch for too. Share your CRM data with your team and they will be far more motivated to keep it up to date!
As part of your increased engagement habit, you might also want to think about making sure you are truly open to a two way dialogue. Your sales team will likely know more about the day to day trials and tribulations of their particular patch, so ask them for feedback and for their ideas to help others reach their sales goals.
3. I will engage with my team in a meaningful way
It's all too easy for us to think we know our sales team after working with them for a while. We often generalise based on our experiences with them in the past but when was the last time you had a really good chat with your top performer? Or do you leave them to it as they know what they are doing?
Take the time to give every salesperson one-to-one attention and they will reward you for it. Regular field accompaniments will keep you in touch with the sharp end of the business and give your staff the opportunity to share more of themselves in the downtime between appointments.
Engaging with your sales staff often will ensure you are aware of their current motivations, drivers and goals. People's lives change and this can lead to a change in behaviour and motivation which can lead to a dip in performance. By understanding our team's personal circumstances, we are better placed to know how to manage and motivate. Offering a booze filled trip to the races as a sales incentive might not have much attraction for a new parent for instance but offering some extra leave might be incredibly effective, however!
4. I will model a positive mindset and offer to help!
Your team will pick-up on your stress levels so it is up to you to ensure that you are aware of your own state of mind and that you can have difficult conversations in an appropriate way. You have to be honest about team and individual performance, but the focus should be on what needs to be done to change things and how you believe that they are capable of doing what is necessary. Make suggestions but also ask how you can help – your staff will no doubt have ideas that will be useful.
Email: sales@louisafleet.co.uk