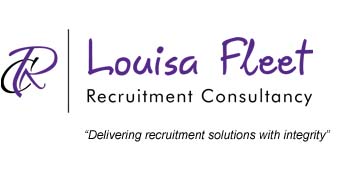 Soft Skills And How To Recruit For Them
57% of hiring managers struggle to assess soft skills accurately and only 41% of companies have a formal process to assess soft skills. According to LinkedIn's 2019 Global Talent Trends report. So what are soft skills and how do you recruit for them?
Well, they are largely the skills that are involved with our ability to interact with others, our interpersonal skills, emotional intelligence, and empathy. They are also largely transferable skills that are not specific to a particular role or industry. That said they are especially important in a sales role as the ability to understand clients and their needs is a vital skill that will enable you to maintain relationships and see opportunities for new business wins and account growth as they arise.
Here are our 6 steps to help you recruit for soft skills in your business.
1. Get a current job holder involved
It might sound obvious but the first step involves articulating clearly what skills you are looking for. Soft skills are often neglected by managers and often come under very generic headings like "polished" which may be open to interpretations. Stretch your vocabulary and get specific in what you are looking for – use the person currently employed in the role to help, they will have an understanding from the coal face that you might miss. Here are some words to get you started: negotiation, creativity, persuasion, collaboration, communication, rapport building, active listening, influencing, emotional intelligence, conflict resolution, presentation skills, troubleshooting.
2. Bring the soft skills to life in your advert
The next step involves making sure you highlight these skills in your job description and advert. It's all too easy to go into lots of detail about your fantastic products and clients and yet forget to paint a full picture of the person you hope will succeed in the role. If the candidate can relate to your ad and imagine themselves using their skills to their full potential they stand a good chance of applying. By making your company sound like a place that values their human qualities, not just technical expertise you improve your chances of attracting talent. As experienced recruiters, we can help you refine your job description and we write engaging adverts that will help bring more candidates that want to work for your company.
3. Don't underestimate the value in a "wild card"!
Another tip is to not get too fixed an idea about the background of your ideal candidate. Recruiting from different industries and using a variety of candidate sources will help you find the candidates with the skills you require. Soft skills are eminently transferable so you might find your dream candidate in an unexpected place. Recruiters can play an important role here. Recently we asked a client to reverse their decision not to interview a candidate we had recommended and this person ended up getting the job. We had carefully evaluated his abilities and we felt that this person, despite being from an unrelated background had the soft skills our client really wanted. Our client thanked us for doing this! We often throw in a "wild card" based on our knowledge of the soft skills required and it's amazing how often they are successful.
3. Ask for a covering letter to help you screen
It might sound old fashioned but some companies like to get candidates to write a cover letter or personal statement describing how they fit the job description. As well as giving you an insight into their written skills you can also judge how persuasive they may be and if they can creatively use their existing skills in a new context. This helps us get an idea of how they see the job you are advertising and whether they really have insight into what's required. It also differentiates the applicants that are playing a numbers game and those that have a genuine interest in your role. Online tools and assessments can also help to give some guidance on soft skills. The LinkedIn report above mentioned Koru and Pymetrics, we're also fans of Thomas Profiling. We are happy to advise you on psychometric or other tests that might be useful for your particular vacancy. Perhaps the key opportunity to assess soft skills arises at the interview. Remember that every interview will allow you to judge some soft skills inherently – if they turn up on time it is one tick in the box for dependable, do they look you in the eye and engage with the interview questions appropriately? Do they sound confident when talking about their achievements?
4. Plan questions which uncover past experiences
Be sure to structure your interview to uncover what you want. A competency based interview with the questions standardised across all candidates will give you a baseline with which to make your judgements. Spend time creating the questions that will allow candidates to demonstrate their soft skills by using behavioural questions – focusing on their past experiences such as 'Can you tell us about a time when you had to change someone's mind?' Bear in mind it is easy for someone to fabricate "what they would do" so a question that starts with this may not give you evidence of actual skills you are looking for. This is nearly impossible when asking for specific examples of what has happened in the past.
5. Don't let your unconscious bias lead you astray!
As ever when interviewing you need to be constantly aware of your own unconscious bias. When assessing soft skills it is all too easy to be swayed by familiarity – you instinctively relate to individuals who are like yourself and may not notice that your perceptions of things like confidence may be coloured by your perceptions of someone's accent etc. Think carefully about the evidence you gather in the interview that will support the display of the soft skills you are looking for and check your perceptions with those of others in the interviewing panel – who will hopefully be a diverse group of individuals.
Another technique that can help you assess soft skills is to take references from colleagues as well as managers. This can give an added dimension to a candidate's soft skills such as collaboration and persuasion.
You might also think about giving some form of test before the interview, for instance, an in-tray exercise can demonstrate their skills in prioritisation; having them give a short presentation can show how they act under pressure, demonstrate their thinking skills and confidence.
6. Offer a work trial or taster day to the candidate you intend to offer
A more resource intensive method you may also think about is perhaps incorporating some kind of work trial or taster session. Field accompaniments or work shadow days are a great way to show a potential hire "a day in the life" of the job they are going for and most importantly a chance to ask a current job holder questions they might not get the chance to ask in an interview.
As experienced recruiters, we take the time to get to know our clients and candidates. We put forward individuals who make a great cultural and personal fit for your company.
This is why typically for every 3 interviews we schedule, one results in a job offer.
Do you need help with your sales recruitment? Our team would love to hear from you!
Email: sales@louisafleet.co.uk
If you enjoyed this blog you may find our others interesting too
http://blog.louisafleet.co.uk/