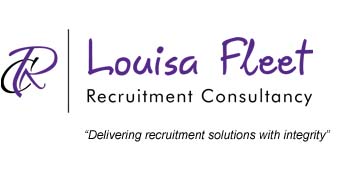 The Real Cost of Hiring A Sales Person
The Real Cost of Hiring a Salesperson with a £100k OTE
We need to talk numbers. How much does it really cost to hire a sales person?
The rough costs of recruiting, onboarding and training a sales person for a role with a £100k OTE is around £200k minimum.
Typically, your salespeople will fall into 3 categories:

Your A Players
Your sales superstars.
This person is always hitting targets, bringing in new leads and is a consistent high performer.

Your B Players
A good performer.
Does hit targets, but not always, and does well in other aspects of the job too. Dedicated, committed and works hard, but sometimes lacks the natural flair of the A player.

Your C Players
The bottom of the rung salespeople.
Your low performers who always struggle to hit their targets and need a lot of extra support.
Obviously, in an ideal world your business would be full of A players. An A Player will out-perform a B Player by at least double, and out-perform those C Players by a factor of 5. So, if we use that £100K OTE example we mentioned earlier:
• Your A Players are achieving an average of £1M in sales per year from a standing start over 12 months. The cost of hiring an A player is £200K. So in year 1, you will have made a 5x return on your investment in hiring them, with higher chances of retaining them for longer.
• Your B Player salespeople are managing an average of £500K sales per year from that same standing start and 12-month period, and they cost the same amount to hire. So the opportunity cost of hiring an average, B Player salesperson is the £500K they are missing, compared to the A Player. That makes the true cost of hiring a B player £700K.
• Your C Players are at the bottom of the head, and are only managing an average of £200K sales per year, from a standing start, over 12 months. Taking in the gap in sales, the opportunity cost of hiring a C player is £800K, with the true cost coming in art somewhere around the £1M mark.
Of course, that is a hugely over-simplified version of the costings, but it's realistic and it does happen in the real world. So you see, building a sales team might seem like just hiring some salespeople, but if you get it wrong, it could be difficult for you to recover from it.
Do you need help with your sales recruitment? Our team would love to hear from you!
Phone: 01189 680831
Email: sales@louisafleet.co.uk
Social Media:
LinkedIn
|
Twitter
|
Facebook
|
Instagram
|
YouTube
Website:
www.louisafleet.co.uk