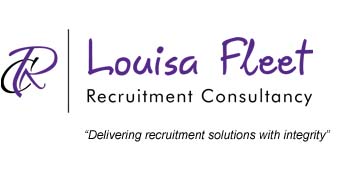 Video Interviews Are Not A Popular Choice – But Should They Be?
Since the advent of YouTube, smartphones and laptop cameras the use of video in everyday life has exploded. It's now common for people to face-time their relatives overseas and live-stream their events on Facebook. Video has also become a useful recruitment tool for many companies, but some say they don't work and some people even say they won't apply to a role if it's a video process. This blog gives you 7 things to consider to help you decide for yourself.
1. Pre-recorded interviews – Are NOT popular!
Video interviews can make a lot of sense if you need to screen large numbers of applicants, but non-synchronous interviews are not popular with our clients or candidates! These types of interviews are where candidates record their answers to pre-set questions. Our clients don't tend to use this much because the consistency of this method is also one of its limitations – hiring managers or interviewees cannot ask for clarification and further detail and the whole thing can come across as robotic, pre rehearsed and not necessarily very efficient in assessing if the role is a good match for both parties.

2. Convenient and time saving - but beware of GDPR
Video interviews can reduce costs related to travel, reduce scheduling conflicts and also save time on the hiring cycle. Some candidates have expressed concerns about their privacy when sending their contributions through, so organisations need to be clear about how the interviews will be used and stored to ensure their video interviews are compliant with the GDPR. This principally involves getting consent from candidates prior to recording and ensuring you delete information within a specified time frame and failure to comply with these rules can result in fines. Be sure to get legal advice to make sure you are compliant.

3. Two- Way live video interviews are a great option
A two-way conversation via Skype or other software can be close to replicating the real thing. This method can save same-time and money by limiting travel costs but scheduling needs to be more coordinated as both parties need to be available at the same time. The potential to interview outside of normal working hours can be helpful. This can be really important when recruiting for sales candidates who are often working in different parts of the country and for any job seeker that has run out of holiday days!
This style of interview is great to use with smaller numbers of candidates as it is possible to ask important follow-up questions and delve a little deeper into the candidates' experience. They also allow the interviewer to share their thoughts, answer candidate questions and help sell the position and company as well.
4. 1st impressions still count!
The interviewer is on show as much as the interviewee and their presentation of the company will be important. If the interviewer is not comfortable in their role it will not help represent the company appropriately - so best to not use it without getting some practice under your belt first. And make sure the interview room looks professional and clutter free. We are happy to help our clients gain confidence in video interviews should they need any support.

5. Have a back- up plan as technology is prone to fail!
Both parties need to have good broadband connections - this may be a problem for some rural based businesses or candidates. Delays in transmission can lead to really awkward exchanges where neither party shows themselves in the best light. Ensure you test the system you intend to use several times to understand any glitches that might occur and how you might get rid of them. It is also worth remembering that not every candidate may have access to their own laptop with a good webcam and smartphones do not make good interview video tools. We suggest a device that can give as "like for like" experience as possible. A head and shoulder view of both parties sat at a desk is best, let your interviewees know this in advance.

6. Offer a choice of options – video interviews don't work for everyone
It should be said that video interviews don't work for everyone and in some cases, candidates may be put off applying based on this process. You may choose to use this to your advantage. If video conferencing forms a regular part of the way your sales team communicate with customers or the team at head office, it will be advantageous if applicants who will not face a video interview drop out. This will ensure that you are only interviewing people who are confident of selling themselves in an environment that is important for the business, yet may be out of their comfort zone.

7. Strike whilst the iron is hot!
In our opinion, the traditional face to face meeting is always preferred and most effective, but it is important to be able to react to the market. Good candidates have busy schedules and you may lose that ideal person if you can't offer a choice of interview methods and diary dates. An interview day can require 2 weeks' notice for some and can result in several last-minute cancellations from candidates that have been snapped up elsewhere during this time. Whatever interview style you choose, make it happen fast! A swift 1st interview (or call it a 2-way conversation) will allow you to bring the job and company to life and you are far more likely to keep this person "warm" and committed to the rest of your process.
We are aware that each company will have its unique recruitment requirements. If you would like to discuss any of the issues raised in this blog please contact us. We'll be happy to advise you on the best approach to take to interview the candidates you need.
Our team would love to hear from you!
Email: sales@louisafleet.co.uk