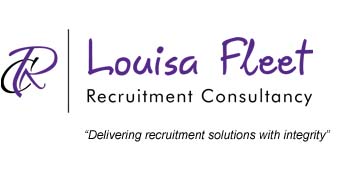 What Happens When Sales Recruitment Goes Wrong ?
As with all hiring decisions, there is a cost of getting it wrong and hiring the wrong salesperson for
the job can cause a lot of damage to your business particularly in terms of:

1. Sales Culture
As you build and develop a sales team, you are also building a sales culture. But if you hire a salesperson who isn't right for the role, then your culture will take a ding. Other salespeople will feel demotivated by a colleague that isn't performing, and high performers will often take issue with a colleague who isn't keeping up with the team effort, causing a lot of tension within the team.

2. Brand and Reputation
When you have poor salespeople representing your brand in the market, it doesn't take long for your brand to become tarnished. Your customers often want more than just a product or service – they want to be engaged in your ideas, your unique way of doing things. But a bad salesperson rarely offers more than canned sales pitches and discounts, commoditising your offering, and leaving prospects with a negative impression of your business.

3. Personal Reputation
It doesn't matter if you're the CEO, VP of sales or sales manager – you are who you hire. Your sales team doesn't just represent your business, they represent you too. If you hire a bad salesperson, it reflects badly on you, and your judgement. If they make a serious misstep, it's possible that customers' trust in you will be called into question.

4. Turnover Costs
High staff turnover rates aren't a great thing for any business, but the role you see most turnover in within any business is always sales. The average turnover rate is around 15%, with most of those leaving spending less than a year. Worse than that, the average cost to replace just one member of staff is over £30,000. So if you're hiring the wrong salespeople you could spend a small fortune replacing them.

5. Missed Sales Opportunities
If your sales people aren't performing well, then they are probably missing opportunities for your business. Whether that's warm leads that are allowed to go cold, or new avenues for expansion that aren't being explored, a bad salesperson can cost your business new opportunities.
Using a good, experienced recruiter who specialises in your type of role or industry and that has case studies and testimonials, will minimise the risk. A good recruiter will offer a rebate or replacement scheme in the unlikely event of a hire not being successful.
We are experienced sales recruiters and want to help you get your sales recruitment right. If you would like to speak to someone about how we can do that please get in touch with our team:
Phone: 01189 680831
Email: sales@louisafleet.co.uk
Social Media:
LinkedIn
|
Twitter
|
Facebook
|
Instagram
|
YouTube
Website:
www.louisafleet.co.uk