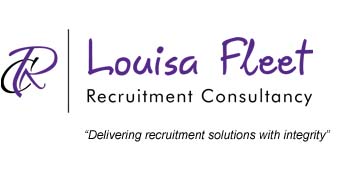 5 Tips To Get Yours Sales Recruitment Right
Recruiting a new sales person can feel like a long and complicated road, but it doesn't have to be. Especially if you work with a specialist sales recruiter, who can take a lot of the strain away from you.

Here are 5 things that could help you to get your sales recruitment right:
1. Repeatable hiring process
Especially in the early days, it's important to hire very carefully since each hire has huge potential to impact a smaller company. Using the right process will help to ensure that each hire is the right fit for both the business and the sales team as a whole. If that process can be repeated, then you can grow your team as and when you need it, without having to try new techniques and avenues each time.
2. Use a recruiter
Recruiters have huge databases of candidates who they can screen and pre-interview for you, based on your hiring criteria. You will then be given a shortlist of candidates to interview, rather than having to go through the entire recruitment process yourself. When you find a recruitment company that works for you, you can simply go to them every time you need a new sales rep, and this becomes a repeatable, easy process for your business. And because the recruiter knows your business and what you're looking for, you'll take less and less time to hire a salesperson, and you get a better quality of candidate too!
3. Get the advertising right
When it's time to hire new salespeople, hiring managers often just drag out an outdated job posting and add it to the 'careers' section of their website, or post the job profile to listings sites. This might be the easy option, but you will soon find your desk flooded with the CV's of unqualified salespeople. So, save yourself some time and design a job ad that will sort out the wheat from the chaff for you. Make sure you include all of the information a candidate would need to apply, avoid clichés and really focus on what makes your business different. And if you're not sure if your advert is performing, ask a recruiter to take a look, or even write one up for you.
4. Professional assessments
Successful salespeople are driven, resilient and competitive people with a strong desire to influence others. These traits are all common in top performing salespeople. But they are also traits that are commonly misjudged, and they can present a challenge to an interviewer who's trying to distinguish between an A-player candidate and an average or below average seller. If you want to make sure you're hiring the right people for the job, ask your recruiter to talk you through the various psychometric tests, cognitive tests and simulations you can run through with sales candidates, which will tell you all about their sales personality, their reasoning and memory, and how they would approach various situations in your business. You can include these professional assessments at any point in the recruitment process, but we recommend either before or as part of the interview process for maximum effectiveness.
5. Interview skills
Many people think it's just the interviewee that needs to prepare for job interviews. But that's really not the case. After all, interviews are a two-way conversation and interviewers can also benefit from brushing up on the basics. So, before you start the interview process, take some time to fine tune your own approach. This is something else a recruiter can help you with. If you're new to hiring salespeople, or interviewing in general, a recruiter can help you by suggesting questions you can ask, what answers you should be looking for and even the general format. Their job is to help you hire a salesperson, and that means making sure you have all the tools you need to make the best decision.
Do you want some help to get your sales recruitment right?
Our team would love to hear from you:
Phone: 01189 680831
Email: sales@louisafleet.co.uk
Social Media:
LinkedIn
|
Twitter
|
Facebook
|
Instagram
|
YouTube
Website:
www.louisafleet.co.uk