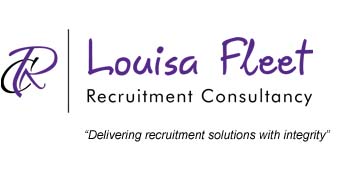 What makes a great Sales Manager?
Winning sales teams start with excellent managers. But what makes a great sales manager?
Average into Excellent
We speak to lots of people in sales, day in, day out and in our experience, businesses who have winning sales teams start with excellent managers, who can bring even average salespeople up to their level and recognise them for their achievements. Sales people thrive on recognition so how you recognise them will make a big difference to their motivation and achievements.
Learning and Development
You could be the best sales person but it doesn't mean you have the team management skills in place already. A great sales manager will be committed to personal and professional development – management training is just as important as sales training.
Communication and Motivation
Motivation is key in building a sales team and regular and effective communication will ensure the team feels the love and your sales people are being effectively managed. This could include daily stand up meetings, regular sales huddles, 121 meetings and weekly sales summaries.
The most common theme from candidates when sharing their experiences is that great managers really understand what motivates their sales people individually and they don't treat everybody the same – they build a personal relationship with each member of their team and get to know what they are striving for, both in their career and in their personal life. Helping them get there will go a long way to motivating your sales people.
Metrics vs. Autonomy
You can't change what you can't measure. Sales managers can't use their intuition to guide their decisions. Not only are they dealing with a huge amount of information, the risk of failure is too high. That's why successful companies obsessively measure everything about their go-to market model, sales strategy and sales people, often in the form of sales targets or KPIs.
This works in most environments but it's never one size fits all. Some very experienced sales people are more motivated by delivering results and actually KPIs might have the reverse effect. It's important to know your team and what works for them.
Support and Mentoring
The Sales Manager's job is to support the sales team and help them to do the best job they can. Sometimes that means providing motivation and targets, other times it means giving a little extra support along the way.
The best manager is always willing to 'muck in' and help when needed but the most valuable work a manager can do is actually in the background.
This includes things like implementing a sales friendly CRM system, qualifying leads and minimising admin time so that the team can focus on closing sales. Let them know that you're investing in supporting them with quality leads.
Sometimes support will mean going to work alongside one of your team members. Accompanying that sales person to a meeting to help them pitch for that really big deal could be one of the best things you could ever do for that individual in terms of learning and support.
Need some help with your sales recruitment?
Get in touch with Louisa on:
01189 680831 |
louisa@louisafleet.co.uk
You can find us on social media:
LinkedIn
|
Facebook
|
Twitter
|
YouTube
|
Instagram