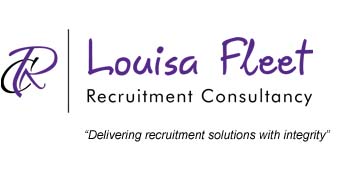 Happy 7th Birthday Louisa Fleet Recruitment!
Happy 7th Birthday!
It's an exciting time this week for Louisa Fleet Recruitment as we celebrate our 7th Birthday!
Yes, 7 years ago, after 15 successful years employed as a specialist sales recruiter, Louisa reacted to the need in the industry to offer a more personalised, expert recruitment service – and move away from the volume (throw mud at the wall) approach that is found in many national high street recruiters today.
Louisa Fleet Recruitment was established as a recruitment company that recognised the time frustrated hiring managers wasted interviewing unsuitable candidates for their vacancies and set about the take away their pain!
Via a thorough, high quality, selection process and a promise to deliver a positive candidate experience, average stats of 1-3 candidates interviewed to hired were regularly, and continue to be, achieved.
Louisa's experienced team of recruiters work tirelessly to help the best companies find the very best people, that not only perform, but that perform and stay for the long term.
7 years on from that very first day, we would like to thank our loyal customers and candidates for supporting our business during this time!
Here's to the next 7 years (and beyond!) of working hard to get recruitment right for both client and candidate.
And if there's anything we can help you with now, please don't hesitate to get in touch:
Phone: 01189 680831
Email:
sales@louisafleet.co.uk
Website:
www.louisafleet.co.uk
Social Media:
LinkedIn
|
Facebook
|
Twitter
|
YouTube
|
Instagram