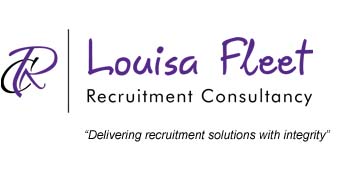 4 Things to Remember when Training your Sales Team
Not so long ago we wrote a blog about
value for money in sales training
, which you can read
here.
Today we want to talk to you about 4 things we think you should remember when training your sales team:
1.
Not everyone is the same

Everyone is unique, in their preferences, in the way they take in information and in the way they prefer to learn.

Remember that sales people come in a wide variety of styles and each has their own strengths and weaknesses; so, while you will need to give every sales person you hire the same basic training, remember that it pays to be flexible.

As your sales people settle into their role, observe their behaviour and identify areas where they could improve, give them opportunities to develop the skills they lack and tailor their training around that.
2.
Invest the time

Even if you're hiring a seasoned sales person, they've never sold on behalf of your company before, or worked with your sales process.

So, it's worth investing some time in training them in the right style for your business.

This could be online training, internal training, or external training days. The key is to find a training system that reflects your values as a business and the skills you want your sales people to demonstrate.
3.
Team training

Sales people are very competitive and it's very easy for them to slip into 'every man for himself'. But a great sales team will work together.

Your sales people are a team, so while it's ok to foster some light competition, don't pit them against each other. It can be very valuable to train sales people both individually and as a team.
4.
It doesn't end at the end of the probationary period

This is a mistake lots of businesses make and is ultimately why a lot of sales people's performance starts to dip after their probationary period is up.

Just because a sales person has been with you for six months, doesn't mean they are done learning. In fact, the learning never stops.

The best way to build and develop a successful sales team is to integrate learning and development into their ongoing career plan. But you don't have to invest in intensive and expensive training to do this – in fact, it's usually best that you don't. The intensive training should be happening during probation.

Once your salesperson is more established in the business, the focus should be on continued light development through a variety of channels, from top-up training to books.

We can give you lots more sales recruitment tips and advice – just get in touch:

Phone: 01189 680831

Email:

sales@louisafleet.co.uk

Website:

www.louisafleet.co.uk

Social Media:

LinkedIn

|

Facebook

|

Twitter

|

YouTube

|

Instagram