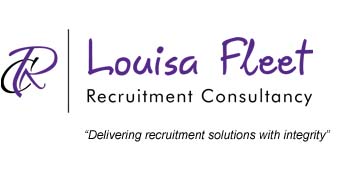 Questions to ask yourself when building a Sales Team
When you've decided that your business is ready for a bigger, better sales team, you might want to start recruiting new sales people right away.
But it's worth taking a little time to plan the best approach.
Successful sales teams are ones who have been carefully recruited and managed to meet the needs of the business, its customers and its co-workers.
And they are matched 2 ways. Not just in terms of what you want but also in terms of the candidates wants and aspirations in a role. This should result in the right person that will perform in your role and stay for the long term.
So – our advice is to sit down and analyse what you need from your sales team and here are some useful questions to help you get started:
What business do you need this person to generate?
•
Ideal client?
•
Size and industry sector?
•
Typical value of sale?
•
Geographical area?
•
How many accounts?
•
How much revenue?
•
How much new business?
•
What is your typical sales process?
What support can you offer to help targets be achieved?
•
Leads
•
CRM
•
Training
•
Existing accounts
•
Budget for entertaining
•
Networking
•
Field accompaniments
•
Experienced sales people that are available to mentor
•
Marketing budget
Be honest with yourself, if there is no support or limited support you will need someone that is completely independent- they are out there but you'll need to pay more money to get them. The more you give in help and support and the less experience you require, the less you need to pay.
Typical activities and reporting
•
Number of appointments
•
How often do they need to report to the office?
•
How often will they need to be at Head Office?
•
How frequently do you hold 121 meetings?
•
When do your sales meetings take place?
•
Who will they answer to on a daily basis?
•
Can this person be based from home?
These are the sorts of questions that candidates will want to know at interview stage.
What background or industry experience do you require?
It's easy to just look for candidates from the same industry as you work in. We advise to interview competitor candidates with extreme caution. Don't be blinded by the fact they know your industry. Candidates that continually hop from one competitor to another often come with "grass is greener syndrome" and with pre-conceived ideas and this can be difficult to manage. Consider the right personality fit and transferrable skills. Candidates who have sold to a similar customer base could really widen your candidate pool.
•
Do you really need a seasoned sales person who has lots of experience?
•
Why?
•
What about someone new to sales but with the enthusiasm, drive and determination to succeed that you can mould?
What type of sales personality are they?
A lot of hiring managers want a new business hunter who is going to go out there, make the appointments, close the deal and be hungry for the next one.
These people like to work at a fast pace so shorter sales cycles work best. These people can be less organised, they don't like admin, and lengthy processes with a lot of red tape are a turn off, so think about what you are asking for in a sales person and what this means in terms of how you may need to support them.
Or consider…
Is a relationship builder or an account manager type a better fit with your target market? Do your accounts need nurturing and growing over a long period of time? If so, don't ask these people to pass the accounts once they've won them, they won't enjoy this at all!
Think about people that haven't worked out before and why?
•
Was it their experience or personality that didn't work?
•
Why was this?
Deciding all of this in advance means that you are weeding out a lot of the wheat from the chaff without having to even see their CVs.
If you have thought about these things in advance you can be clearer about the role to candidates in your hiring process and you are more likely to attract the right sale person type to your business. Those that will perform and stay!
Recruiting and need some help to hire the right people for your sales team?
Our team are here to help – get in touch by one of these ways:
Phone: 01189 680831
Email:
sales@louisafleet.co.uk
Social Media:
LinkedIn
|
Facebook
|
Twitter
|
YouTube
|
Instagram
Website: www.louisafleet.co.uk