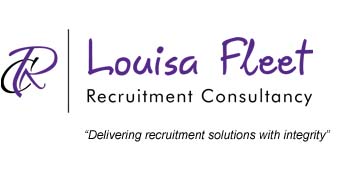 What is the Ideal Recruitment Role for me?
There are so many different opportunities to work in recruitment and we are going to explore some of them here.
Questions you should ask yourself –
-
Am I an administrator?
-
Am I a sales person?
-
Am I more of an account manager/customer service type person?
Agency Recruiter
This is probably what most people think of when they think of a recruiter. Someone who is part of a Recruitment Agency, dealing with clients and candidates. This can be a high pressured environment but very rewarding in terms of job satisfaction and in terms of money.
Temp Desk
This is a fast paced role. Whichever industry you are working in, you will get calls every day from clients looking for temporary workers. Then it's all hands on deck ringing around your candidate pool to see if anyone can help. And of course then you have the candidate that doesn't want to get out of bed today, or the one that can only work until lunchtime.
Perm Desk
This is a slower cycle, where you build relationships with clients and candidates, looking for the right match for the client. You want to place candidates who are going to stay in a role long term, so it's important to take the time to get the right result for both candidate and client.
Resourcer
Less sales involved in this role. A resourcer is responsible for sourcing candidates for roles. So perhaps they are advertising roles, CV searching, using social media to find suitable candidates, thinking of new and creative ways to find candidates. Resourcers don't usually deal directly with the client side of things. But they might get involved in screening and telephone interviewing potential candidates.
Internal Recruiter
An internal recruiter is based within one company to deal with all the recruitment needs of that company, whether that be temp or perm staff. This can involve advertising and interviewing candidates and dealing with HR.
Back Office Staff
The recruitment industry also needs back office staff. You could be a payroll administrator – this is particularly important for a temp recruiter – someone needs to get all the timesheets and working hours in and then pay the staff correctly.
Or you might be a recruitment administrator, so dealing with all the office admin involved in recruiting to leave the recruiters free to sell, sell, sell. You might be typing records, filing, keeping the database up to date, sending emails and interview confirmations, reference checking, creating HR files for temps.
For more information on recruitment please get in touch:
sales@louisafleet.co.uk
| 01189 680830
LinkedIn | Facebook | Twitter | YouTube