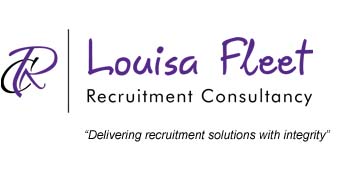 Recruitment Myths
You'll have heard all sorts of things about what recruiters do, some of them true, some of them no so true! We wanted to address some of those things here!
"All Recruiters do is ring you and ask you loads of questions to get more leads"
Yes, you're right, we do spend a lot of our time at our desks ringing candidates. And we do ask a lot of questions, but not to get more leads; we are trying to find out more about you and your experience so we can help you find the best role for you and help our clients find the best people for the vacancy.
At Louisa Fleet Recruitment you won't find our recruiters ringing you up and bombarding you with questions. We take the time to find out about you and what is important to you before asking you the questions our clients want the answers to.
But that's not all we do, we also spend time dealing with clients, salary and offer negotiations, site visits to clients, travelling to interview candidates face to face, dealing with our administration, offering free advice on CV writing and so on!


"Recruiters only care about their commission"
Some recruiters might only care about what they earn and are just in it to make their commission. But at Louisa Fleet Recruitment we care about doing a good job, finding the right candidate for our clients and vice versa.
And we don't stop there either! We are often found spending to with people giving advice on their CV or job search, knowing there's nothing in it for us. We are all about providing a good service to clients and candidates.


"Recruiters are just administrators"
It's true that there is a lot of admin that goes with recruitment. In recruitment you have to be a good communicator and a good salesperson as well as able to deal with all your admin. Recruitment really is a sales role, you're just selling candidates to clients rather than selling products.


"Recruiters promise the earth and don't deliver"
You will find recruiters out there that simply make promises they can't keep – "yes I can definitely fill your vacancy for you by next week" or "yes I will absolutely find you your dream role by the end of the month"
At Louisa Fleet Recruitment it's not our policy to make promises we can't keep. We promise that we will keep in touch with you and call when we say we will. But we won't promise you a job when we can't guarantee that to you. What we will promise is to give you the highest quality service as possible, candidate or client.
If you're a client and we know we can't help fill your vacancy, whether that be because it's outside of the roles we usually recruit for or because are at full capacity with assignments, we would prefer to be honest with you than tell you we can do the job and then give you nothing in return.


"Recruiters are just playing a 'bums on seats' exercise"
An interview day with a load of candidates that don't fit the bill is a waste of everyone's time.
We make a point here at Louisa Fleet Recruitment of only putting forwards the very best candidates to our clients. And if we don't have the very best, then we will recommend to postpone the interview until we do. We'd rather be upfront and honest with our clients than waste their time on candidates we know can't do the job.


"Recruiters only care about you showing up on your first day – they're not involved after that"
Maybe you feel that your start date is the recruiter's end goal.
But actually here we check in on a candidate's first day, firstly to make sure everything went smoothly from the client's point of view and secondly to find out what the candidate thought about their first day.
We want our placements to be successful so if there is anything amiss in that first few weeks we are happy to help if we can – after all we know the client and the candidate really well.
And we don't just stop there. We've even been known to go and visit our placements a few months afterwards to get the low down on what it's really like to work there!


"Recruiters only work office hours"
Candidates work office hours and so do our clients, so recruiters can't really only work office hours if they want to speak to people! We are often on the phone early in the morning and late in the evening. And if you're desperate to change jobs but can only meet us in the evening, we'll be there because we want to get a good result for candidate and client.