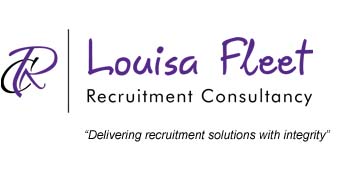 The Worst Day in Recruitment
Recruitment is like a rollercoaster, it certainly has its ups and downs. None of the things you're about to read are unusual and several of them can happen in a typical day.
If you're considering recruitment, you definitely need to consider the highs AND the lows!
Last minute cancellations
The day starts off with one of your candidates cancelling their interview at the last minute with no concrete reasons given. And of course they sent you a text to tell you instead of calling. And they won't come to the phone to explain. Awkward conversation to the client for you now then.
Late Arrivals
The other candidate who you had booked in for interview is stuck in traffic, turns up late and makes a terrible impression on the client. This isn't how it's meant to be. You've got some explaining to do now!
No candidates for interview
Then you have to ring another client to explain that you have no suitable candidates for their interview day this week, despite scouring the job boards, advertising the role everywhere in several ways and contacting all those great matches on LinkedIn.
Counter offers
That job offer that was accepted last week? Well the candidate has been counter offered by their current employer and has decided to accept. Nothing you can do to persuade her not to. So now you're back to square one with that role as well.
Job on hold
You've worked really hard on a vacancy and found some outstanding candidates for one of your clients and then he calls you at lunchtime to say the job has been put on hold. This isn't what you wanted to hear.
Job offered with completely different salary to what was discussed
You get all the way to the final stages with a brilliant candidate, and the offer comes through, but it's a completely different salary from what was discussed all the way along. And your candidate isn't happy about it. Now it's down to you to negotiate or risk losing the candidate!
Candidate left within the 1st weeks due to change in personal circumstances
Everything went really smoothly with this placement and you were really pleased when the candidate started and loved their first day with your client. But now they're 3 weeks into the role and you've just found out they've handed their notice in due to a change in personal circumstances. Back to square one on this one.
Candidate won't accept they haven't been shortlisted
You sent a very polite email to a candidate to explain that they hadn't been shortlisted for interview. This afternoon you come back from lunch to find an unfriendly reply in your inbox listing the reasons why you were wrong and threatening that they will go along to the interview anyway to explain to the client why they are the best choice for the role. The work of a recruiter is never over…
Luckily not every day in recruitment is like this and it would be very unusual for them all to happen on one day, but they are genuinely all things that have happened to us!
Hopefully now we've given you a picture of the highs and lows of working in recruitment. Most of the time the high do outweigh the lows. Which is lucky for us really!
Coming next – helping you identify which recruitment role is best for you.
For more information on recruitment please get in touch:
sales@louisafleet.co.uk
| 01189 680830
LinkedIn | Facebook | Twitter | YouTube