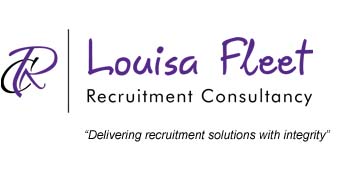 Beware The Dangers of Counter Offers
Fact – 50% of job seekers will look for a job, accept a job and end up being persuaded to stay where they are. Why does this happen and what can you do about it?
Why does it happen?
Normally this happens because job seekers don't believe that their employer will fix their problems. They don't feel valued enough and they feel like they've got no choice but to look for another job.
And employers don't always take their employees seriously enough. They brush off the warning signs and they don't do anything about it until they are about to lose that person. The reason that they do something about it then, is because they know that it is going to cost them probably twice as much as the current person's salary to find somebody else. So they agree to pay their current employee more money and make a few tweaks to get them to stay
What can we do about this?
Candidates – talk to your boss
Firstly, as a candidate, before you start the job seeking process, try and have a really straight conversation with your boss. Tell them what you are unhappy about and explain that unless these things are able to be fixed, that you will have no choice but to start looking elsewhere. And see what happens. At least this way it lays it completely on the line that they know you are serious about this and hopefully they will do something about it before you start the job seeking process.
Employers – listen to the warning signs
Don't brush off the warning signs. If you've got a valued employee working for you, you don't want to lose them, so listen to the warning signs before it's too late.
Hiring managers – use the interview process
If you are somebody who is recruiting, you can address this in the interview process. Be wary of people that love their job, love their company but feel they want more – more money, more recognition, more responsibility. Ask them what it would take for them to stay – what would their employer need to give them? And if they were to give them that, would they actually stay? That will give you the measure of how likely this is to happen.
Try and focus on the candidates that have other reasons for leaving – ones that can't be fixed by their current employer. And also candidates that are looking at your opportunity for the whole career opportunity – the job, the company, the culture – things that they are definitely not getting at their current place of work or in their current position. These people are more likely to be the ones that will accept and stay for the long term.
Hopefully this has helped give you an insight into the subject of counter offers – look out for more on this coming soon! Do drop us a line in the comments to let us know about your experiences – have you ever lost a candidate at the last moment due to a counter offer? Maybe you have been a jobseeker, found a great job and been persuaded to stay by your existing company – we'd love to hear how that worked out for you in the end?
For more help an information on staff retention, starting at offer stage, please click here for a copy of my white paper.
You can get in touch with us for lots more recruitment help and advice below:
info@louisafleet.co.uk
| 01189 680831
Twitter
|
Facebook
|
LinkedIn