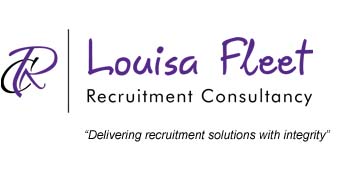 Top Tips for staying in touch with your new hire
We have previously spoken about the
importance of staying in touch with your new hire
. But what if you don't know where to start or you're not sure of how to stay in touch? Well here are some of our top reasons for staying in touch, because clearly what you don't want to be doing is ringing up every week just to ask "Are you still coming on board? Have you had any other offers?" That's just going to sound weird and annoying!
There are lots of different touch points and reasons for you to stay in touch with your new hire so you can be in regular contact every week during their notice period and these are all really good reasons that will keep your new employee engaged and excited about joining you.
1.
Send out the contract

Send out the contract within 48 hours of offering the job. This sets everything off to a great start and shows that you are somebody that is organised, prepared and enthusiastic about getting your new hire the information so that they can resign as soon as possible.

And it doesn't stop there – arrange to get together so that they can personally hand you the signed contract back and so that they can ask any questions they may have. After that meeting you can then be absolutely certain that no stone has been left unturned and they have handed back that signed contract completely committed to coming on board with you. The other great thing about doing it this way is that it's a great chance to have a coffee with them and get to know your new hire outside of the interview process.
2.
Get in contact around resignation time

Find out when they plan to hand their notice in and then give them a call or send a message the day before just to let them know you're thinking about them. It can be a difficult and emotional time, particularly if someone has been with their current employer for a while, so show them you care and reassure them about how excited you are to have them on board and wish them well for their difficult meeting. And then follow them up the next day as well to see how it all went.

This really does go down well. A few hiring managers we have worked with have done this in the past and the feedback we get shows that it's a really good sign of a caring boss when they are willing to go to these lengths for their new hire.

3.
Introduce your new hire to the team

Help your new hire feel part of the team so they don't feel like a stranger on their first day. You could do this by inviting them to a social event – maybe drinks after work or a summer barbecue. Get them involved, get them talking with your staff, get them engaging with the rest of the team during their notice period.
4.
Send the training and induction plan

This is so important. I've got some fantastic clients that do this really well and the feedback is always amazing. I've also come across many companies that don't do this well or at all and it is a negative start for an employee with your company if you don't.

So, organise and send out a thorough training and induction plan so your new hire knows exactly what to expect from their first few weeks – where they will be spending time, who they will be spending time with, an idea of what their training will consist of. If you send this out about a week before they start, you're sure to have a very impressed new starter as a result.
5.
Be in contact

Be in contact a few days before to wish them luck for their first day. Be on call for any last minute questions. If you're not going to be there for their first day, that is ok, but do let them know. People are nervous when they join a company, they like to know what to expect, and if things are going to be a bit different it's nice to manage their expectations.

Do welcome your new employee on board either by a phone call or face to face in the morning and do follow up to see how their first day has gone.

And keep in regular contact during their training and induction and let them know when they will be spending time with you.

To watch my vlog on this subject please click

here

To download a copy of our white paper on recruitment and retention please

click here

If you're a business looking for help with your recruitment please contact us on

info@louisafleet.co.uk | 01189 680831|

Twitter

|

Facebook

|

LinkedIn