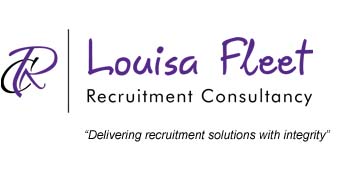 This one mistake could cost you your new hire!
Why do some companies allow themselves to lose their new hire before they have even had their first day? What causes this to happen?
"I've accepted a job but I'm still open to offers"
We hear this every day from various candidates and the first question we ask is "why"?
And the reasons why are quite simple and they are really easy things that you can rectify as an employer in your quest to make sure that you retain your new hire, having spent lots of time, lots of money and lots of resources to find them.
So what is the reason?
The grass is always greener?
You might think the reason is because people might be greedy, always looking out for a better offer, with a 'grass is always greener' kind of attitude. Or you might think that some people just want to mess companies or recruiters around.
Well actually, this isn't the case, not in my experience.
"I've not heard a thing since I was offered the job"
There is one big reason that is a huge factor in people still continuing to keep their options open and hear about other job opportunities. And that is the fact that they have had zero or very limited communication from their new employer since they were offered the job. Nothing. Zero. Not a dicky bird.
The answer to the "why?" question from earlier is often that the candidate hasn't heard a thing from their new employer since the job offer. The contract took ages to come through, they haven't seen their boss since the first interview because he wasn't even in the 2nd one.
"It's making me nervous"
A candidate I spoke to recently said -
"When I joined my other company, I had a nice friendly email welcoming me on board and my new boss was in touch and they told me what to expect. I've had none of that from this company and it's making me quite nervous and starting to make me question my decision. I'm wondering if there might be a problem and I'm starting to think – are they serious about me? are they expecting me? am I going to get a call any minute saying the job's off? And it's making me nervous. And it's also making me think that they're not that professional, not that caring and not that organised. So, I'm wondering if really I should keep my options open and whether I'm really making the right decision".
Job offers are like buses, you get one and another one comes straight after
And sure enough, job offers are like buses, once you've got one, you find out there are loads of others, and if your new hire is uncertain about you as their new employer because you've not kept them engaged after the offer, you can pretty much guarantee there will be a more attractive option come knocking at their door, and they will have no problem letting you know they are going somewhere else.
Retention begins at the offer
The message here is that retaining your staff actually begins when you make the offer and there are lots of things that you can do, lots of actions that you can take, that don't cost any money, just small gestures that make a big difference and they will minimise the risk of losing your new hire to another company before they have even started!
Coming soon -look out for our next blog on our top 10 tips of various ways you can stay in regular touch with your new hire during their notice period.
This subject means such a lot to us that we have written a white paper on how to retain your staff and this is just the first thing that is covered in detail. To receive your copy please click
here
or comment on our Vlog
here
to request your copy.
If you need help with your recruitment please get in touch:
Email:
info@louisafleet.co.uk
Phone: 01189 680831
Facebook
|
Twitter
|
LinkedIn