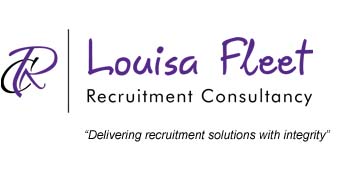 You're Hired! 5 reasons why you need to start thinking about employee retention NOW!
So you've just had a successful interview and hired a new employee. Congratulations! Time to put your feet up now and wait for them to start doing a good job?
NO!
Now you have to keep them!
Here are 5 reasons why employee retention should be on your mind from the moment you say "you're hired"!
1.
Your employees are one of your most valuable assets

Managing your employees can be one of the most important and challenging parts of your job and managing them well can be the key to keeping them in your business.
2.
Employee motivation is key

Your number one customers should be your people. Employee motivation is so important and is key to retention. Without motivation in their workplace, your employees will start to look elsewhere for somewhere that they will be motivated to stay put.
3.
Save yourself time and money

Think about it, the recruitment process takes time and effort. Even with the

help of a recruiter,

it is still your job as the hiring manager to choose people to interview and carry out the interviews and ultimately make the final decision. If you end up losing your new hire because you didn't think about the importance of retention, then you have to start that process all over again, costing you more time and money. Get it right the first time!
4.
New employees are more likely to leave

Just as you will spend your first 6 months deciding whether your new hire is working well they are also assessing whether they want to work for your company long term. If you take a bit of time and put in some effort with a good onboarding and training process, great management and open feedback, then you are taking the right steps towards retaining your new hire.
5.
It doesn't end at the offer – beware of other offers

This can be one of the most difficult times in the hiring process – the gap between them accepting your offer and their first day working for you. At this stage they don't have the loyalty that a long term employee has and they don't yet have their official contract in place. At any point a better offer could come along and they could accept. That's why it's so important that you start thinking about retention from the offset. Make sure your new hire is motivated by your company and your job before they even start day one. Nobody wants their dream candidate to pull out of the role or worse still, a no-show on the first day. Keep the lines of communication open in this time, keep them motivated and engaged during their notice period and it will be harder for them to walk away from your offer if something 'better' comes along.

We take recruitment and retention very seriously, so seriously that we have written our very own guide to retaining your staff. It's a comprehensive guide on the cycle to a new employee and actions you can take to ensure that you're not another company that turns over their new staff member in their first year.




Or take a look at our Vlog on this subject

here

and put a simple "yes please" in the comments and we can arrange to get an email copy sent to you.




Want more recruitment advice? Find us on social media:

Facebook | LinkedIn | Twitter

Or give us a call on 01189 680831