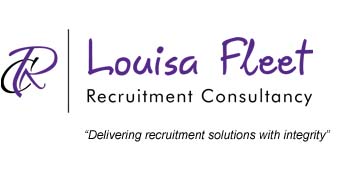 Are you recruiting globally yet?
Did you know that Louisa Fleet Recruitment are now recruiting internationally?
In the last 12 months, client demands have focussed our attention to Dubai and US recruitment markets, where are experiencing high levels of success in finding top talent. If you have yet to explore the global talent pool, read on and find out why you should!
If the pandemic has taught us anything it's that whatever was the 'normal' way of doing things – isn't necessarily the right way and change can, should and will come!
Remote or hybrid working appears to be the new working model for many of the big corporates, so why wouldn't you look into all the possibilities available out there and hire internationally?
To give background to this, the recruitment market is no longer restricted to say, the UK – instead it's global. Thus, enabling professional recruiters and business owners to expand their potential growth as a brand and a business, as well as introducing a more diverse and dynamic culture.
5 Key benefits to recruiting globally:
1. Expanded talent pool
Search into rich diverse locations where talent is looking for new opportunities to work in new environments. Often experienced in a unique skill which may be lacking in your current organisation.
2. Employee Engagement
Talent from a wider search pool are thought of as being more engaged, and if they are looking to relocate for work, can provide a quick solution with all kinds of new opportunities coming forward.
3. Diverse Workplace and Culture
It is well known and documented that having a diverse team is good for business. Hiring globally can bring about change in perspective keep employees engaged, improving company culture and organisational health as well as the bottom line.
4. Extended working hours
International working can cover different working hours should they remain in situ and remote working. Enabling your business to cover multiple time zones as an extra bonus to your offering. If you are looking to extend your international client base, hiring globally is a smart move.
5. Global Branding
Recruiting globally gives you a way to build your brand in various countries. This can be a marketing tool to increase awareness of your brand in those countries.
Internationally recruited staff can give candid feedback on your product or services to help you gain improved positioning in the marketplace.
If you haven't explored global recruitment to find your senior sales appointments yet, we are expertly placed to support you and provide a range of client service offerings to help you find the right quality candidates for the role, including:
· Unique LF13 candidate delivery selection and process
· Dedicated recruitment sector specialist managing searches
· 3 Service Offerings, Contingent, Professional and Executive
If you are recruiting or looking for a job in Senior Sales Appointments - no matter where! - please get in touch sales@louisafleet.co.uk to discuss how we can help you.