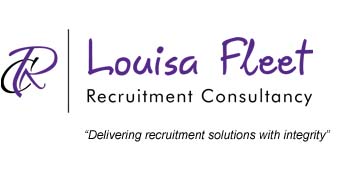 5 ways to create a more positive work culture in your sales team
Winter brings cold dark days and low moods. A contrasting time of year for field sales professionals who enjoy being out and about in the Summer. It's a busy time for us with candidates who are thinking about moving on, quite often because of a toxic company team or culture. We thought we might take a look at why this is so common and what can be done about it.
It's lonely on the road…
Remember - it's not easy being a field sales agent. You are often on the road, on your own, facing daily rejection and reliant on commission for your earnings. The highs of hitting or exceeding your targets can often be followed by the lows of failing to meet them and the resulting loss of income that brings.
All too often it is easy to find yourself in a spiral of despair – you face daily rejection which dents your confidence; you don't have regular contact with colleagues to bounce ideas off or to commiserate with when you are feeling down, in fact, it might be all too easy to imagine your colleagues are being super successful while you are going through a downswing. It's easy to see how stress levels can rapidly increase, motivation takes a tumble and results fall as a result.
With sales being the lifeblood of businesses, it is clear that once salespeople enter this state it's bad for both them and the business. Most of us have witnessed how negativity and gossip can spread very easily throughout a firm and the dire consequences this can have. You might want to think about taking these 5 steps to prevent it from happening at your company.
1. It starts at the top
Leadership plays a vital role here. Managers should not be surprised by sales peaks and troughs and need to put steps into place which will actively help their teams to navigate the choppy waters of the business cycle.
A manager has a responsibility to help create a culture that is conducive to success and is aware that failure is inevitable sometimes and how a team reacts to failure will help move them forward, rather than let them languish in their misery. You need to be proactive, set the tone by managing your own mood and communicate positively with your team, even when you might be feeling under pressure yourself.
2. Transparency rules
It pays to be open with your staff about your expectations and trust them to deliver against targets. Share your forecasts and sales pipeline data so there are clear, realistic goals to aim for. Make sure you have clarity in your processes and that all staff are properly trained in any systems or software they are using to ensure they are working as efficiently as possible. Give them every opportunity to succeed and try not to pile too much pressure on the top performers to make up the difference.

3. No blame brings gain
Keep your channels of communication totally open with your sales team. Make it clear you want to hear about their failures as much as their successes and that it is OK to fail. Don't reprimand people if they fail – that will encourage people to hide things from you and may damage their confidence.
Coach your sales team to be bold - fail fast and then learn from it. Focus on how to fix things - get them to reflect on what the failure has taught them and how to use that learning in the future.

4. Celebrate success – in all its forms
On the flip side be sure you reward and recognise good performance. Sales people love to achieve their goals so make sure you let them know when they have done it. Celebrate the small stuff too. Publicly recognise a team member for winning an appointment with a particularly challenging prospect. Get out with your team and find an opportunity to acknowledge their information gathering techniques and selling structure. Utilise the strengths of your team members by asking them to mentor those that struggle in some areas. Let this mentor know that you highly rate them to take on this responsibility.

5. Focus on activity – and ask how you can help!
If a team or a member of staff is underperforming you might want to take a look at moving the spotlight onto their activity over the results, at least for a while – the hope being that if, for example, people simply focus on making as many calls as they can, the results will take care of themselves. This can be controversial – in field sales, staff are accustomed to working independently and resent being over monitored.
The success of this technique will rest on how well it is presented to staff. If they get the feeling they are being micro-managed it may make the situation worse. If, however it is done in a supportive way, as a way to move the attention away from the number of sales closures, for example, buy-in will be much better.
Asking how you can help can uncover some needs you may not have deemed important and this kind of support is really valued by sales people when they are feeling "down on their luck".
Hopefully, you'll do all you can to keep your work culture positive and help retain your staff in the process. A stable foundation can be a great starting point to expand your business in the future.
If you have recruitment needs we'd be happy to help you find your next great hire!
We spend a lot of time getting to know our clients and their work culture and pride ourselves in finding candidates who bring the right skills to the table. If you would like to discuss your recruitment needs please give us a call 01189680831. You can also 'like' our
Facebook
page and follow us on
Twitter
and
LinkedIn