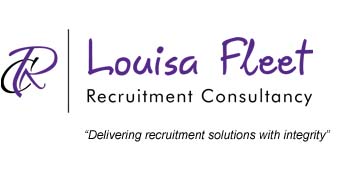 Back to School, Back to Work
6 weeks off for the Summer holidays sounds great doesn't it? Don't get me wrong, it is amazing and not many jobs would give someone the opportunity to be at home with the children for 6 weeks! But what happens when that lovely long break is over and it's time to get back into the routine and get back into work?
Where are my shoes/pens/trainers (delete as appropriate!)?
This is the last thing I want to hear on the first day back to school and work. And even worse if they are my shoes/pens etc that have disappeared into the abyss!
Let's solve this one by being prepared. I like to give myself a few days before going back to get everyone's things sorted so we don't have any last minute panics before the first day kicks in!
And let's face it, after 6 weeks of summer holidays, I'm not going to open the door to my home office and find it sparkling and tidy – it's going to need a bit of attention before it's ready to work in. Best to find this out a couple of days before I go back to work and not when I'm ready to sit down and get stuck into my emails!
How on earth will I remember how to do my job?
The kids are probably a bit worried about how scary their new teacher will be, how hard the work is and whether their favourite dinner will be on the menu again this term.
Us working mums are also probably a bit worried about those things. But added into this is the genuine concern that, after 6 weeks of doing no work, I might have forgotten how to do my job!
Of course, this isn't true, but it can take a little bit of time to get up to speed on anything that has changed or any developments while you've been away, especially in recruitment where I work – so much can happen in 6 weeks! Cut yourself some slack and ease yourself in and don't forget to ask if you're in a state of confusion! Your colleagues will be so happy to have you back, they won't mind catching you up when you get in!
Routine is key
It's a shock to the system on that first morning back when the alarm goes off, it still feels like night time and the kids are all still asleep! Once I'm back in the swing of my school run routine, it feels much easier. And let's not forget, when you get back to work you can enjoy a child-free cup of tea and conversations that don't involve Moana, The Disney Store, or whose turn it was to play on your phone next!
Make the most of it
Don't moan too loudly about going back to work and don't forget to make the most of it. Because in 6 weeks' time there will be another school holiday where you have to entertain the kids, referee their arguments and forget about a hot cup of tea until the next week! Enjoy your work time while it lasts!
Need some help with recruitment?
Give us a call on 01189 680830 (candidates) | 01189 680831 (clients)
Or email us at
info@louisafleet.co.uk
You can keep in touch with our latest news and updates on social media and our website:
www.louisafleet.co.uk
|
LinkedIn
|
Facebook
|
Twitter