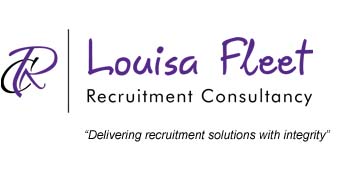 5 Reasons to Hire a Working Mum
Mums (or Dads who chose to work flexible hours around their children), make fantastic employees in my humble opinion. My business is composed of parents who make their work fit around their children and I know of several other business owners who have had amazing success with a flexible culture that allows working mums more freedom.
The working parent often will ask for flexibility to drop their children at school and collect, they will prefer to work shorter weeks, they may need time off at short notice if a child falls ill….
Not quite selling it to you yet?
Trust me, none of the above are true negatives, and all are outweighed by the positives.
1.
Working Mums: Wealth of Experience

It is a sad but true fact that many working mums have worked in more senior roles than the ones they currently hold. Parents who wish to juggle the balance of being at home with the children and holding down a career often have to compromise in terms of their work and take on a role with slightly lesser responsibilities in order to meet their lifestyle choices.

For an employer, you get a more experienced individual for your role, who can be a real asset to the business and require little management as they can simply 'crack on.'

2.
Commitment

A friend of mine is a working mum, her commitment is incomparable. She works a reduced hour week in the office, but doesn't switch off the moment she walks out of the door. If projects are left outstanding she picks them up when the kids go to bed, she can take calls whilst making dinner and all in all works with such efficiency that she puts many full time workers to shame.

Her commitment levels have not lessened since giving birth, and she would argue that her dedication is more so now, purely because she has found an employer who will let her work flexibly and trusts her to get the job done.

Part time roles are rare, recruit the right person into one and it can pay dividends.

3.
Focus

Have you seen a working parent's diary management skills? What they can pack into a day will make some of your full timers pale. The focus to achieve all their goals in a reduced hour day means their time management has to be exceptional.

When you have to leave the office on time every day, you don't waste precious moments of the day checking your Instagram or joining in the office gossip.
4.
They are the future

Everything I read points to the UK embracing a more flexible working culture and working parents are a great example of how this can work. If you give your employees more freedom to work around their families then you reap the rewards in terms of commitment and dedication. My team don't look at their job as part time, they simply focus on the jobs that need doing and ensure they are done to a high standard.

5.
Economically sound

Financially, working mums are a great investment, as often you do get more experience in an individual who can achieve more in less hours. Meaning as an employer your costs remain lower and you still have a satisfied employee who is happy with the hours they are doing and the effort they put in.

It is a win/win.

Trust and flexibility creates committed team workers.

If you can offer flexible working arrangements, why not stop for a moment and see the benefits this could bring rather than the negatives…

Have you had success bringing a working parent into your business?

Share your stories in the comments, we'd love to hear from you …

If you're a candidate looking for your next sales role please get in touch with Louisa by emailing info@louisafleet.co.uk or calling her on 07830 389565.

You can read lots of stories from our happy candidates here on our

website

If you're an employer and you could do with Louisa's help to find your next superstar, please also get in touch with Louisa on info@louisafleet.co.uk or call her on 07830 389565

You can also 'like' our

Facebook

page and follow us on

Twitter

and

LinkedIn