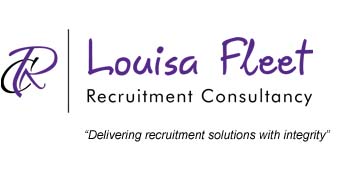 The Challenges Sales Teams Face When Returning To Work
The COVID-19 pandemic came out of the blue and disrupted everything. Almost every sector of the economy was upended, and most businesses had to lay off or furlough some employees. Even with businesses gradually resuming operations with the eased lock-down, there's no denying some things may never go back to how they used to be. As organisations adjust to this new norm in the business landscape, salespeople will be amongst the most critical employees in getting businesses moving again. However, this won't be without challenges. Here, we will analyse the challenges salespeople are likely to face as they return to work.
What changes are salespeople expected to endure and get used to as they return to work?
With corona virus forcing lots of businesses to cut back on travel and in-person meetings, salespeople returning to work will have to carry on with as minimal contact as possible with clients and prospects. This means that phone calls or video conferencing calls will have to replace what could have been face to face meetings. Be prepared to make your sales pitch over web-based presentations instead of on-site meetings. Altogether, physical meetings may not be an option, as your client may be working exclusively from home, or just not meeting physically with anyone until the pandemic subsides. This is a change that might prove difficult for the sales team as physical interactions oftentimes provides an advantage for salespeople. Without this advantage, the sales team has their work cut out for them as they'll need to go the extra mile to communicate their value and ultimately make the sale.
How will people cope with going back to work after furlough?
After being on furlough for weeks, it is sensible to expect that some employees may struggle with the transition back into working full time again. It is important to understand that your sales team will not just pick up from where they left off. It won't be business as usual, and without proper training to slowly ease them back into this new work culture, it may not be business at all for a while. The company can start by training the salespeople on how to engage with customers online using technology as in-person meetings and face to face conversations may not be possible for a while. Focusing on training and managing expectations around what can and will be achieved upon their return to work is important and will give everyone the time they need to settle into this new normal, and back to contacting and engaging clients.
How can business owners deal with uncertainties about returning to work?
One of the key qualities of an excellent salesperson is confidence. Low levels of confidence in your sales team will definitely have a negative effect on performance and considering the importance of the sales team to cash inflow, the last thing your business needs is poor performance from that department. With so much uncertainty in the air, companies should prepare to handle staff who may feel anxious about returning to work. Like earlier mentioned, proper training will help the salespeople navigate and get comfortable quickly as they return to work after being furloughed. It's also worth noting that experiences of lock-down are varied; while some may have enjoyed it, others may have found it extremely difficult. Having support in place for those that need it is a worthwhile step to take to ensure a happy and productive workplace.
How will the pandemic change the landscape of sales going forward?
Owing to the pandemic, most, if not every, customer's situation has changed. Salespeople would need to build sales interaction around understanding the customer's new perception of the world and how they can add value to customers. Businesses might need to re engineer their solutions to help customers with their corona virus concerns. Essentially, the sales team will need to rethink what the key benefits of their products and services are and how they can angle those benefits to help their clients ease those corona virus concerns.
For the foreseeable future, your sales pitch must explain to clients how your solutions can help them stabilize or improve operations, adapt to corona virus and get through the crisis. As earlier mentioned, technology will now become a core component of the business landscape and people in sales need to get comfortable using technology and managing online sales conversations. Basically, sales and managing directors need to get more creative with collaboration tools, communication apps and other technologies to keep sales advancing in the market.
The landscape of sales may never be the same again, but that isn't necessarily a bad thing. As salespeople adjust to working in the current climate, they will need to adapt to the (temporary) changes in consumer behaviour and embrace digital opportunities to stay in contact with clients. Your ability to understand your client's situation and work through the change will be key to delivering value.
Many sales leaders have been forced to evaluate their current sales and support teams, and make changes where necessary to ensure they are in the strongest position to meet the company goals moving forward. If you would like a confidential discussion about how we can help you build and retain a winning sales team ready for the new normal, we'd be delighted to arrange an appointment for you to speak with Louisa.
And please do join our Sales Leadership Q and A group on Facebook, where we have sales leaders and experts sharing best practice, resources and collaborating. Perfect if you're leading or building a sales team.