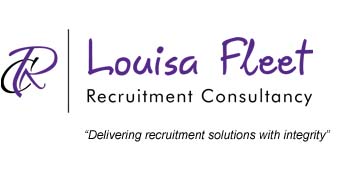 Tie or no tie?
Interview outfits – this can be such a difficult subject when you are the prospective candidate. One of the questions we are asked most often by candidates who get to interview stage – "is there anything particular I should wear?"
Tie or no tie? Formal or smart casual? Killer heels or comfy flat shoes?
All things we need to consider and it can depend on the brief you get from the hiring manager. Have you ever struggled to know how smart or how casual to dress for your interview? How do you make up your mind?
Struggling to decide what to wear? Here are our top tips to help you make up your own mind:
1.
Ask your recruiter

Your recruiter is there to help you. A good recruiter will have done their homework – they will be in regular contact with the hiring manager, they will have spoken to them at length about their company, the culture, the team, the environment and they will more often than not, have visited the offices themselves. And if they don't know, ask them to find out – it's their job!

Once you've asked your recruiter, take their advice! If you need help finding a recruiter, see our blog on the

tell-tale signs of a top recruiter.
2.
Remember you've only got one chance to make a good impression

Yes we know it's not all about what you wear, but you do only get one chance to make a good impression, so it's important to make an effort here! This isn't the time to experiment with rainbow colours and loud patterns. Smart, polished and professional is what we're going for here. Even in an 'informal interview' you need to create a good impression!
3.
Informal Interview

Is there any such thing as an informal interview?

WARNING!! This can easily be mis-perceived!

In our opinion there is no such thing as an informal interview. Even if the client tells you that, we would still recommend that you treat it as a formal interview. Our advice would be don't turn up in anything less than formal dress unless you are specifically told not to! Informal interview doesn't automatically mean casual or business casual.

Even though some companies don't expect employees to wear ties to work these days it should be noted that it is still widely expected for a candidate to be fully suited and booted (including jacket and tie, even on a hot summer day) for an interview unless specifically told otherwise. Don't take the risk! It's not the day for shorts and t-shirt or the old pair of jeans you found at the bottom of the wardrobe! You don't want to be 'that candidate that turned up in trainers' or the candidate that wore 'that' jacket! Don't be remembered for the wrong reasons!

If you're not sure it's always better to go over-dressed than the other way round! It's easier to take your tie off than have to go home to change into your suit!

How do you decide what to wear to an interview? Do you always buy something new? Do you have a 'lucky' interview outfit?

If you're looking for some top recruitment advice or you need help finding your next job please get in touch with us by:

Emailing –

info@louisafleet.co.uk

Phone – 01189 680830

Social Media –

LinkedIn

|

Facebook

|

Twitter