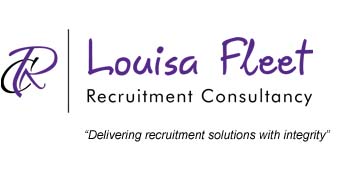 Christmas? We are all about the New Year here!!
Christmas? We are all about the New Year here!!
We are already making placements with start dates of January and February 2018.
Introducing one of our recent clients, let's call him "Mr I need my new person on board in October" because this is what he wanted, BUT he didn't start his recruitment process soon enough.
He was unaware of the average time frames to fill in the London/South area, and the fact that the type of person he wanted would almost certainly be tied in to a 3 month notice period.
Should he have spoken to us first, we would have given him this information and more, for free, to help him plan and we would have strongly advised him to start the recruitment process at the end of May so he could be confident of meeting his new starter deadline of October.
Turns out we filled his position in lightning quick time and we even helped our candidate reduce their notice period, but this is an exception rather than the rule, so if you are thinking about recruiting next year, you need to get in touch with me now for a free confidential no obligation conversation – 01189 680831 –
louisa@louisafleet.co.uk
- for recruitment intelligence, including salary trends, candidate availability, typical notice periods and average time frames to fill.
This will enable you to plan to get your person on board in time to meet your 2018 company goals and objectives.
Have a placement to fill? Need someone starting in January? Need some recruitment advice?
Give Louisa a call on 01189 680831 or email
louisa@louisafleet.co.uk
Connect with us on social media to keep up to date with all our latest recruitment advice – we're on
Twitter
,
Facebook
and
LinkedIn