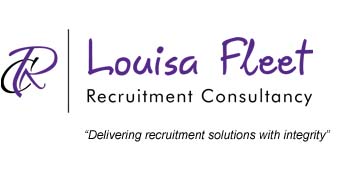 Life of a Working Mum when School Holidays are Looming!
I love being a working Mum, it means I get the best of both worlds – working during the day in a job I enjoy but I still get to drop the kids at school in the morning and pick them up at the end of the day. As well as that, I'm lucky enough to work term time only, so I don't have that dreaded stress of having to sort out childcare during the school holidays, which seem to come up so quickly, one after the other!
How do I get everything done?
With all this comes the challenge of getting everything done before the school holidays appear once again! They loom in the shared calendar, in bright yellow, reminding us all that they are coming up! My boss dreads them because the workload is shared around fewer people and I dread them because it means I need to make sure all the loose ends are tied up before I finish for 1, 2 or 6 weeks! Then just as I finish recruiting for one job, get a candidate placed nicely in their role, another one comes up a week before I go, and I'm starting again, trying to make sure candidates are screened and interviews are arranged for the client before I leave the team to manage with one less person for however long I'm off for this time!
Feeling guilty…
Not only that, but the end of term seems to be a time when the school wants to put lots of extra shows, concerts, assemblies on for the parents to watch! Don't get me wrong, I love seeing my little people in their first, second, third, last ever Christmas play at school, or getting their first achievement award in assembly, but it does make me feel even more guilty! Not only do I want 6 weeks off for the summer holidays, but I need a day/afternoon/hour off to go to the latest school production or help on the latest school trip!
Win-win!
Luckily, I have a very understanding boss, who enjoys the endless stories about what crazy things the kids have done at the weekend, which concert or sports event they're in this time. She's also great at keeping in touch when I'm off on school holidays too. Because, while I love being off with the kids when they're off school, I do like to keep in touch with what's happening at work. So a text to say we've made a placement goes a long way! We also have a great understanding about working during the holidays – if I can do some and want to, then she's happy for me to put in the hours – it seems to work well for both sides – and that is what makes it worth all the stress in the week leading up to the latest school holiday! I'm happy, my kids are happy and my boss is happy – it's a win-win-win!
What's your experience?
Are you a working mum juggling a career and home life? How do you manage? How does your employer support you?
Are you an employer that has a high retention of staff and a happy workforce because you allow flexible working?
Are you a Mum that has views on how your employer can support you?
We'd love to hear your thoughts in the comments below!
Or head over to social media and continue the conversation with us on
Facebook
,
Twitter
and
LinkedIn
If we can help you find your next role or superstar candidate please get in touch with us at
info@louisafleet.co.uk
or by calling us on 01189 680830 if you're looking for a job and 01189 680831 if you're looking to hire!