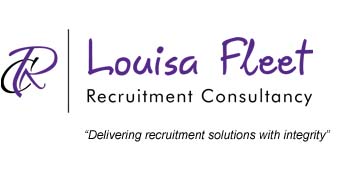 Don't bury the past or you're digging for trouble
At some point in our lives we all make mistakes. Some make bigger ones than others, and for some, those mistakes can haunt us throughout our working career.
People working in sales need to be really aware of any past convictions, spent and unspent, that they may hold, driving offences and points.
Honesty is always the best policy, but certain things you do need to declare when applying for a job.
Background Checks: What are they?
When meeting with most employers and agencies you will be asked to declare if you have a criminal record, or any unspent convictions.
For any role that involves driving you will be asked about convictions and points and some businesses have policies that say they won't hire anyone who has over a certain number of points on their license.
Fact: The Rehabilitation of Offenders Act 1974 gives people with spent convictions and cautions the legal right not to disclose them when applying for most jobs.
You can look at
this website
to see if a conviction is spent.
A
spent
conviction is a conviction which, under the terms of Rehabilitation of Offenders Act 1974, can be effectively ignored after a specified amount of time.
An
unspent
conviction is one that
if asked by an employer, you have to disclose them, and they can legally refuse you or discriminate against you
.*
You need to disclose your unspent convictions. This doesn't automatically put you out of the running for a role, but you need to ensure your recruiter understands you, has the full story and can represent you.
Withholding this type of information on application forms can lead to future dismissal and in some cases, prosecution.
In short, don't try to hide it.
Driving offences: Is it criminal?
According to
Stephen Oldham
…
"Drivers who are prosecuted for motoring offences can face penalty points on their licence, a driving disqualification, a fine or even a prison sentence in some cases. Quite often the most serious consequence of a conviction is a criminal conviction or a criminal record."
In short, when someone is guilty (whether that is by plea or found guilty) in a magistrate or a Crown Court, they then have a criminal conviction. This applies to motoring offences.
If it is managed outside of the criminal courts, then it isn't a criminal conviction.
Personally, I think that if you are honest about situations and you acknowledge your mistakes, then employers will often be accepting, although this does depend on the role. Companies that work in highly sensitive or security focused sectors may be unable to work with people who have committed certain offences. Making it even more important to declare anything before getting to far into the process.
Recently I worked with a candidate who had 9 points on his license, after his interview we discussed this and I explained I thought honesty would be his main approach.
He told the hiring manager during his interview, who respected him for his integrity and then he went on to get the role. The two started their new relationship without any skeletons and on a platform of trust.
Know your recruiter
If you have a good recruiter who knows their clients well and have strong relationships, they will be able to have a confidential discussion with you and the client to give you the best possible start to your next career move.
If you want to know how to tell a good recruiter from a bad one –
read this post
.
To discuss your next career move in sales, please get in touch with Louisa by emailing info@louisafleet.co.uk or calling on 07830 389565
You can also 'like' our
Facebook page
and follow us on
Twitter
and
LinkedIn
*Taken from theinformationhub